This is what your desk looks like when you try to balance school and crafting:
and THIS is what your desk looks like when you FINALLY get your priorities in order: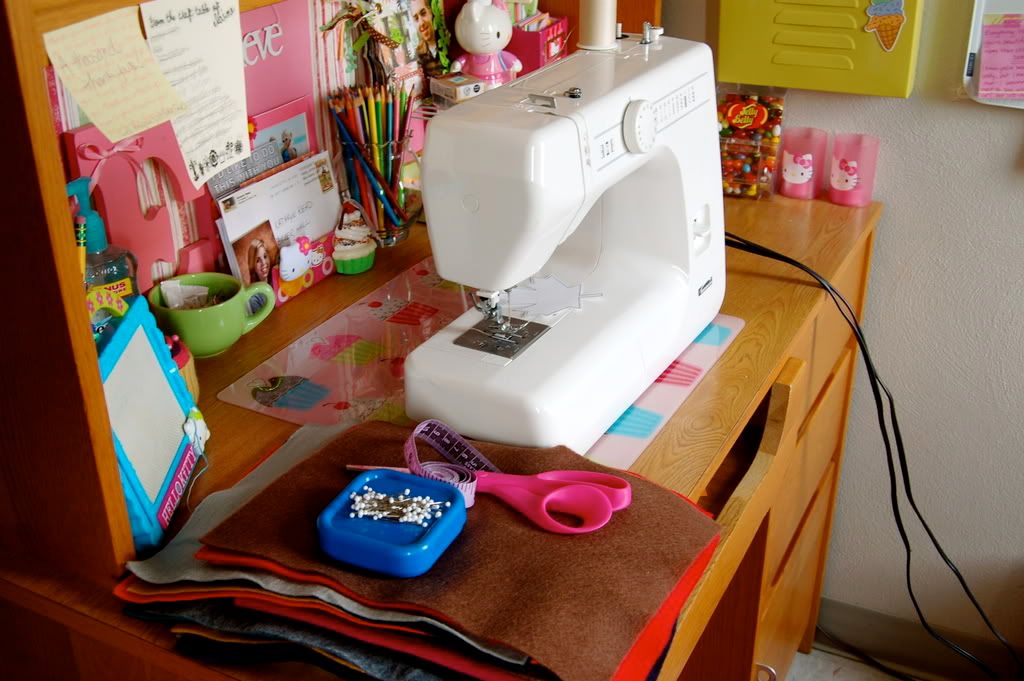 True Story.
MY MAIL CAME TODAY! Not all of it, but most of it!!! Along with acorns from my aunt, i FINALLY got
my letterpresses and medals from the Crafty Olympics!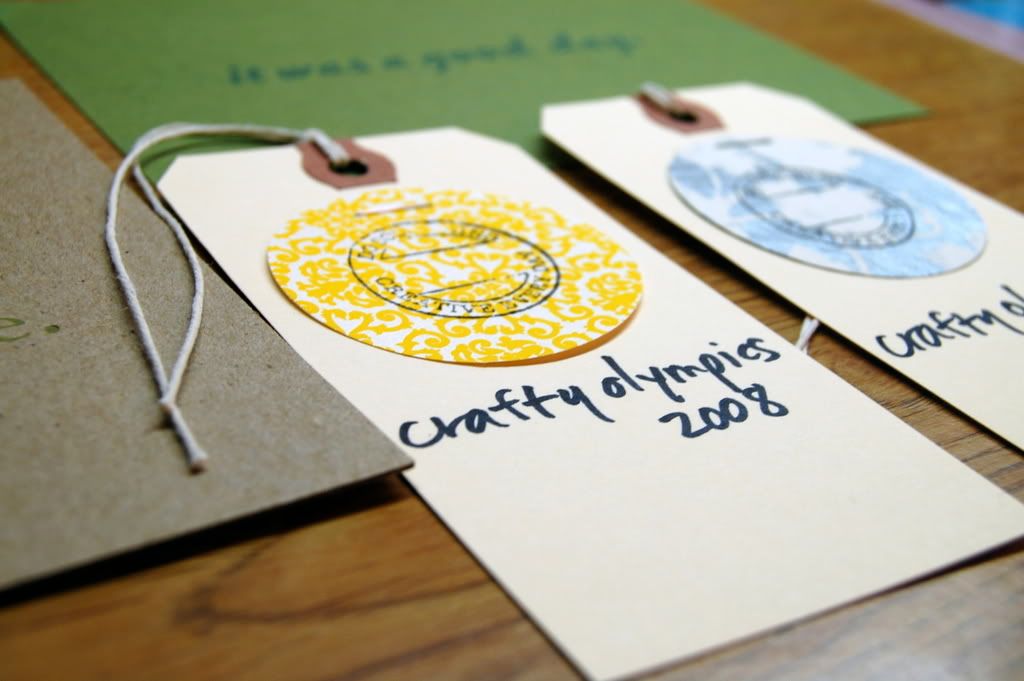 aren't they beautiful? oh man. I need some more of these. I'm going to be making a few purchases from
enjoy design
! :]
I also finally got my mermaid journal from
Hello World Press
. I love the metallic look and the tiny lined and blank pages full of possibility. Mmmmm. Ready to start filling those pages. Yessssss.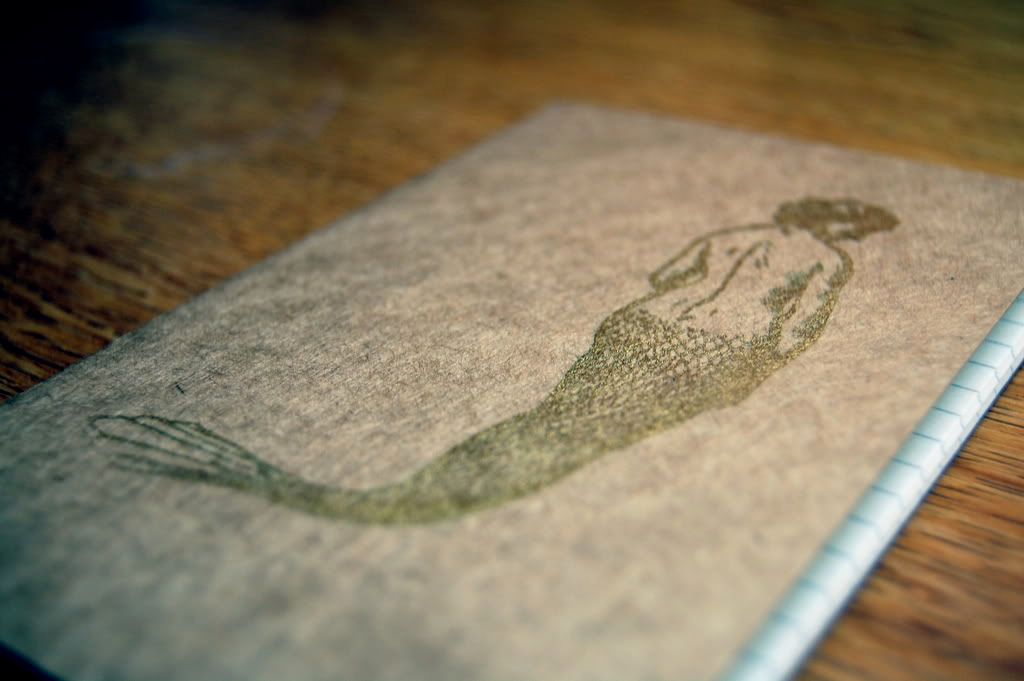 Also, its fascinating how little it takes to inspire me. Such as... the tape on the back of an envelope. That's all it takes sometimes.
I'm in love with the tan natural paper looking color. Delightful. :]
Been doing a lot of sewing. I've just had the urge to embellish and applique and stitch and bedazzle and button every surface in my room! I started with the felt journal cases and scarves. GOOOOOOOD way to start! I updated the
etsy shop
last night and am really excited to see what happend with my new sewn products! More to come!
This is one of the journals I made myself. It comes with a handmade book plate, the journal itself, and a custom made felt case. SO cute.
check it
.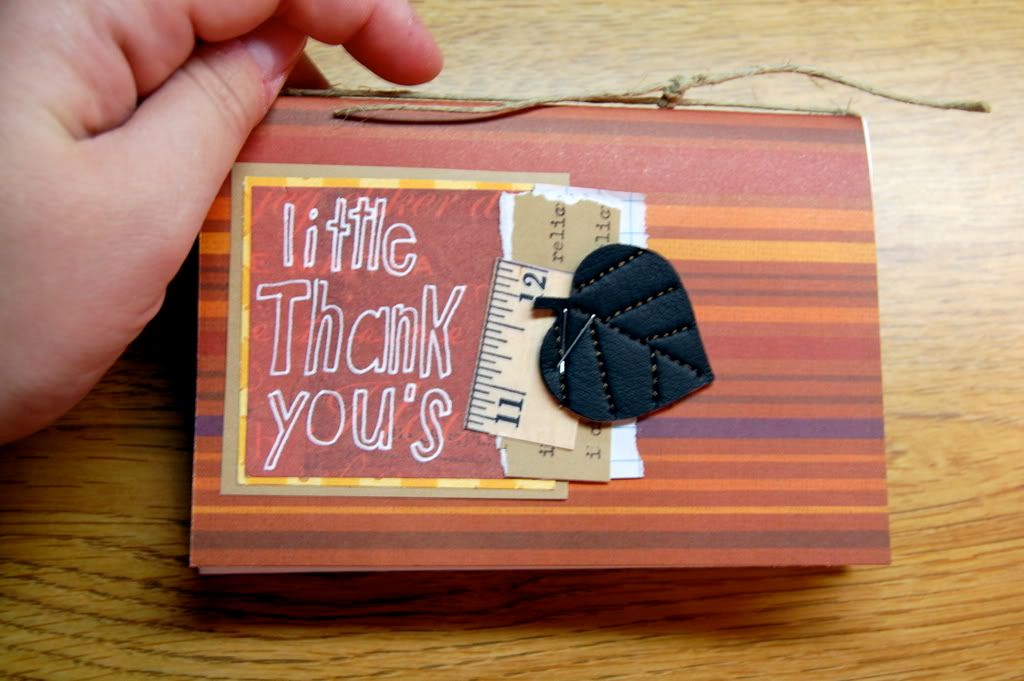 Plus check this out:
Isn't that divine? I TOTALLY forget where I found it too otherwise I would have a nice little link for you guys, but i can't remember. I have a tendency to just grab photos that I like, save them on the laptop, and then forget where I got them. BAH. Well needless to say, i NEED this in my life. I'll put Ian to work on it so that by the time we're ready to move in together, it will be done for me. hahahaha
Welllll anyway, if i don't post for a few days, its because I'm @ home! I'm going back to Monticello for Fall Break since I haven't been home in... 2 months. I'm so excited and I have a list forming of a few things I want to make over the weekend: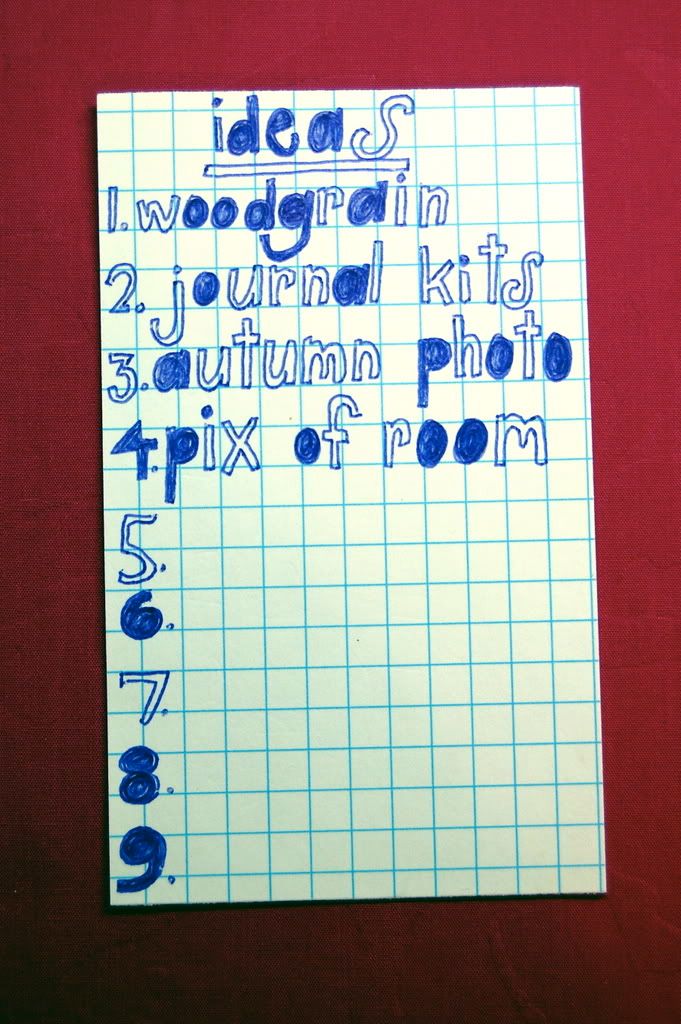 I'm going to take gobs of photos and love every minute that I spend with Ian out in the fall air.
Pumpkins
Drive In Movie?
Birthday Parites!
bonfire
haircut
I just can't wait. It will be fabulosity at its finest. Mmmm.