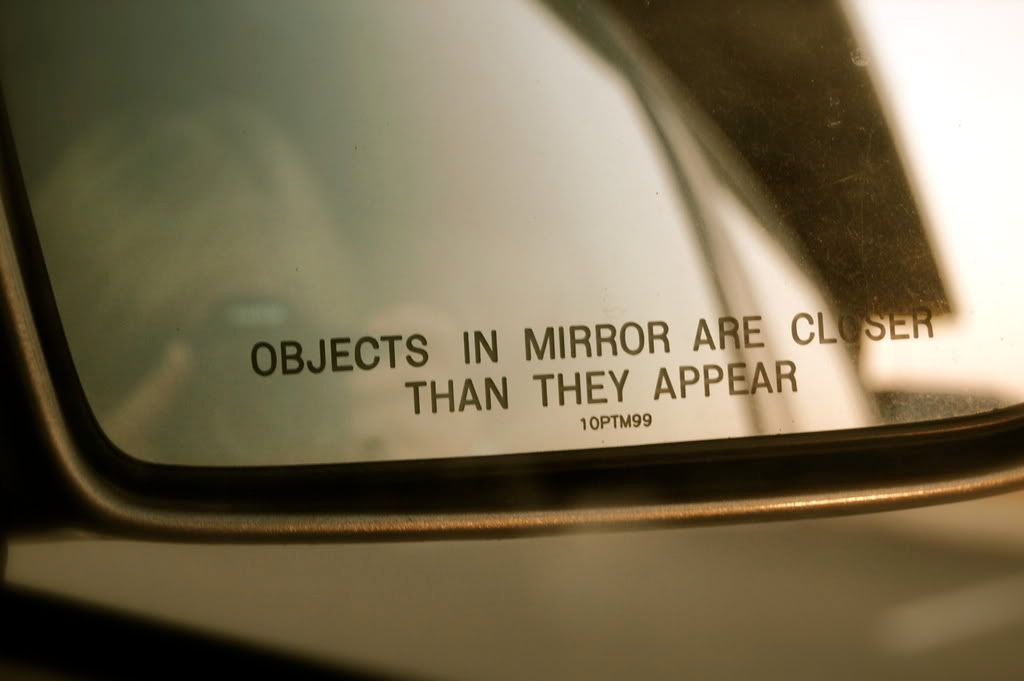 Back! Hello to those who had a wonderful and blissful and inspirational weekend like i did! I went home for fall break as you may have read and it was just so wonderfully amazing to see my parents and sleep in my own room and just be in Monticello. *wonderful* Ian came with me and we had a great time spending time together!
I snapped some shots of my house for you to see. My house was completely decorated by my darling mother and aside from the back room [decorated like a country lodge] i love it!
[P.S.***THIS POST IS HEAVY ON THE PHOTOS. jsyk.***]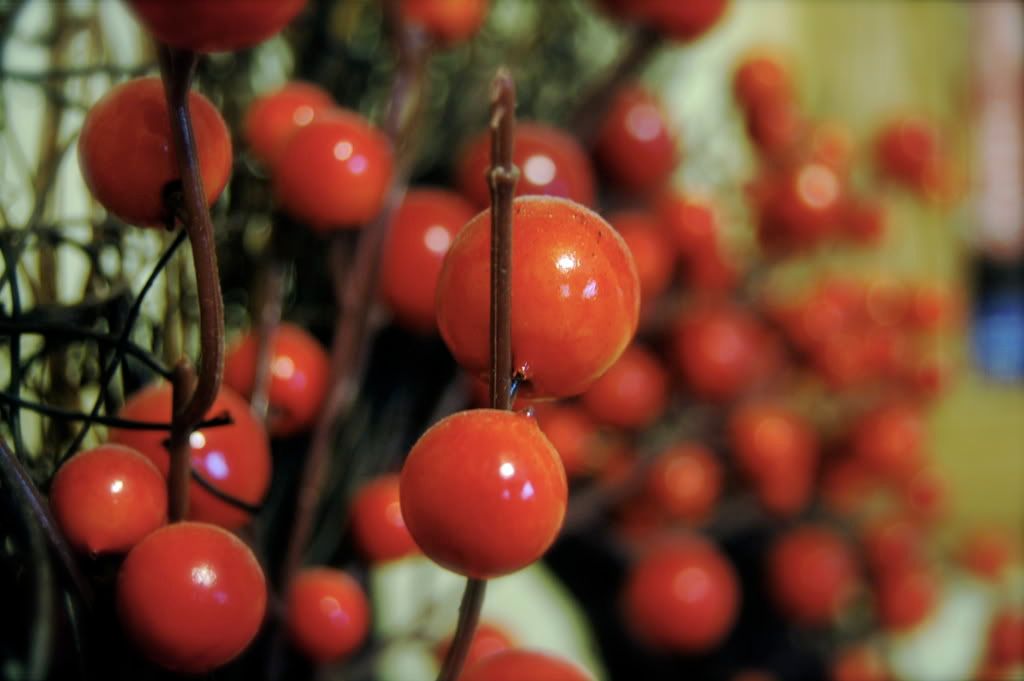 My mom recently did the cutest thing too. She used an old rack for canning jars and turned it into a centerpiece for our kitchen table with a mason jar of fall flowers and then around the outside are glasses with silver ware and cloth napkins and little trinkets. It's adorable i must say and I'm jealous that I didn't think of it!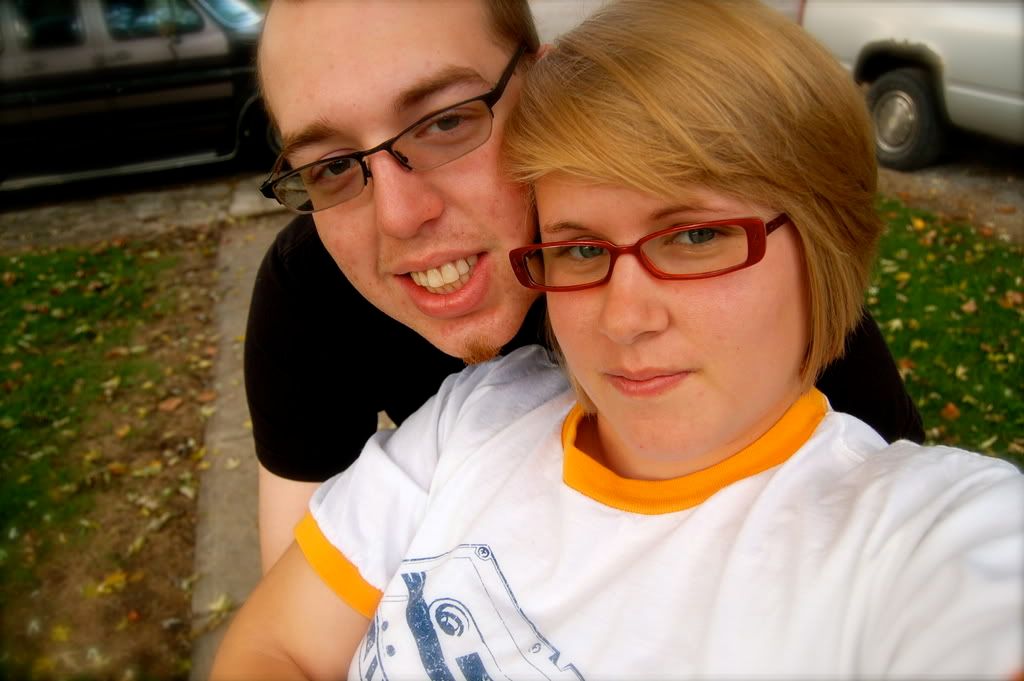 While we were home, Ian and I went out back and picked the pumpkins off the vine that my dad has been growing and we carved them! SO much fun! I think it was the first time that I ever carved a pumpkin by myself without Dad's help! haha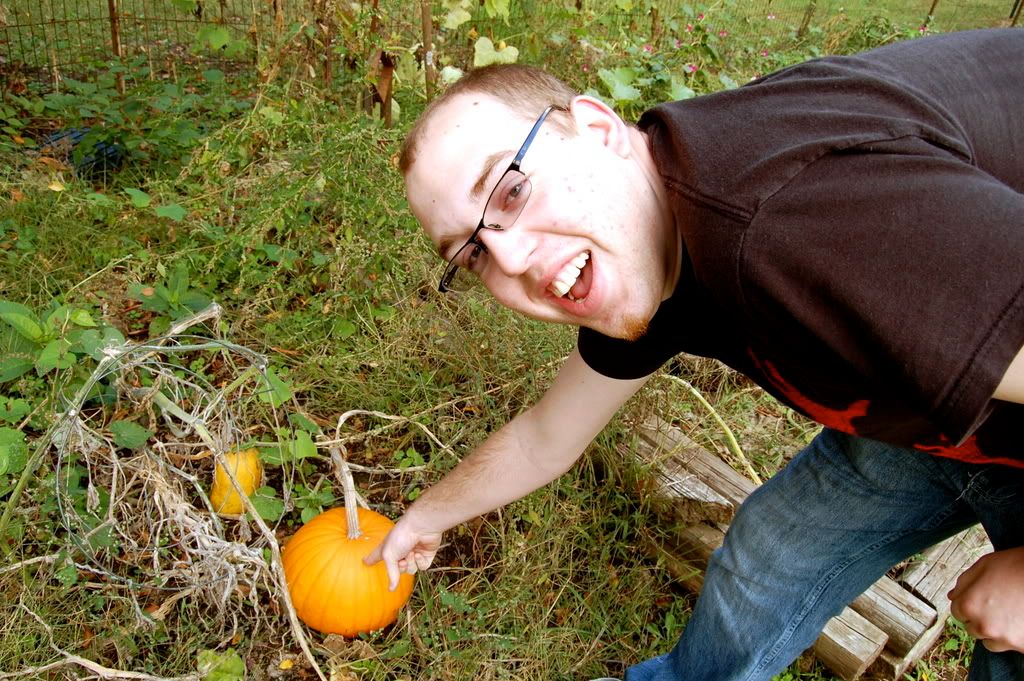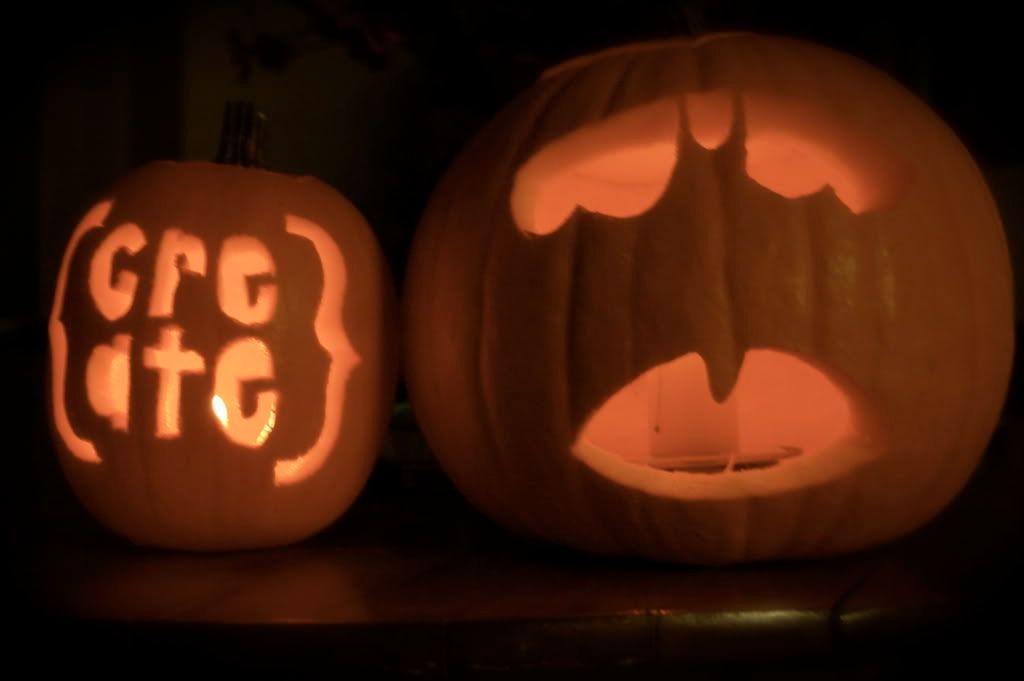 Of course who can have a true vacation...or weekend for that matter, without Thrifting. Ian and I went crazy. A vintage barn sale, 2 different Goodwills, 3 thrift stores, a flea market, a million garage sales, and who knows what else. I came home with some rockin stuff though.
ANOTHER vintage suitcase! in blue this time. $3.--Goodwill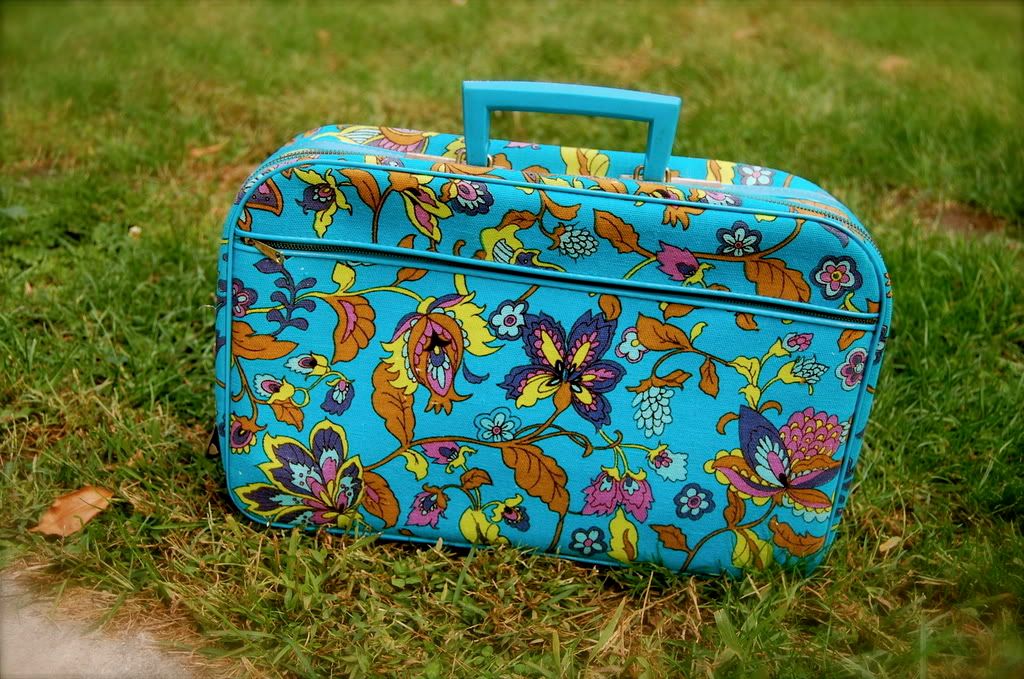 a jar of beautiful old buttons, cabochons, pins, clips, and earrings. Mmmm. I love the jar too. Also $3.--Vintage Barn Sale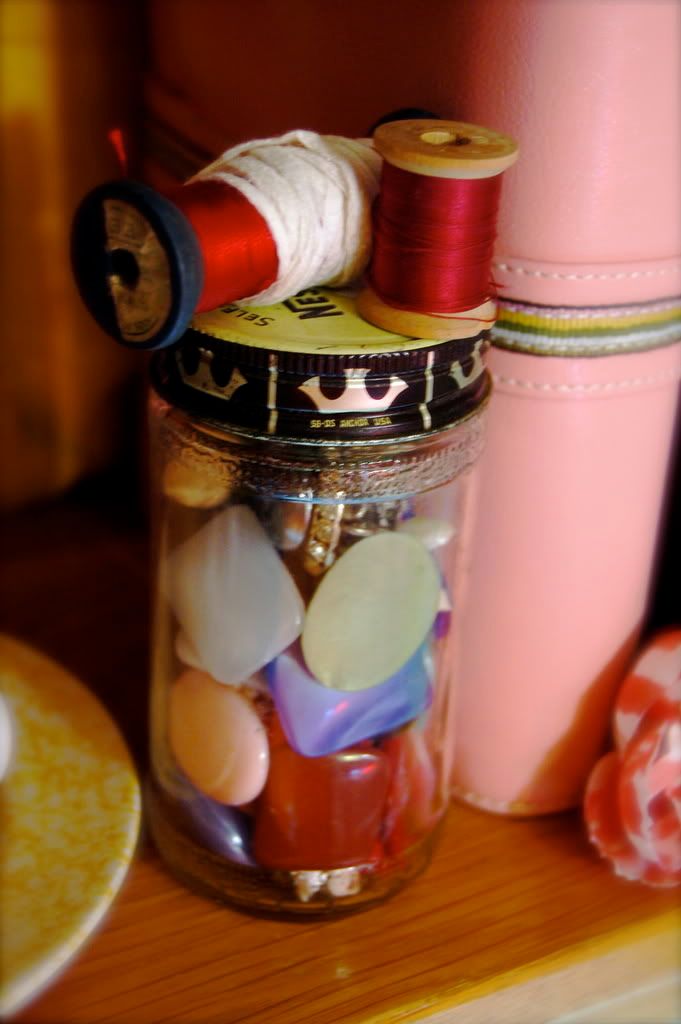 vintage matchboxes and matchbooks! a great find! cute for decoration OR for a layout. $1 per bag.--flea market.
Seahorse pin! love the pearls and jewels and gold and glamour as Ian said. haha. $1.--flea market thrift store.
Other great finds include an Alabaster pear paperweight, a Kodak instamatic 104 camera, wooden spools and vintage bottles for my mom, vintage buttons, an egg cup, black suspenders, a fliagree ring, multiple pairs of earrings and more! Oh me oh my. All under $15 total!!!
And all this thrifting gave me the unexplainable urge to collect pincushions and jars of knitting needles. Mmmmm.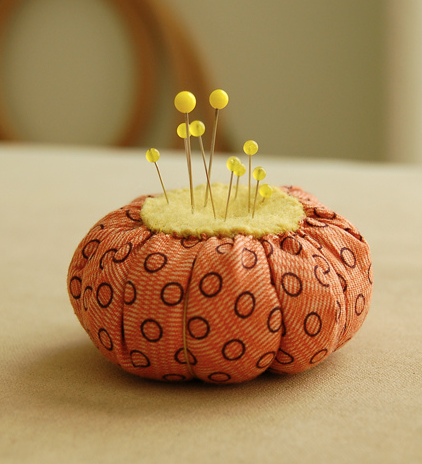 Also i got a quick...well not really quick...layout done with a page from my new catalog. Yesssss.
Paper:08 Challenge #38
which was entitled "Fall." I really like it. :]]]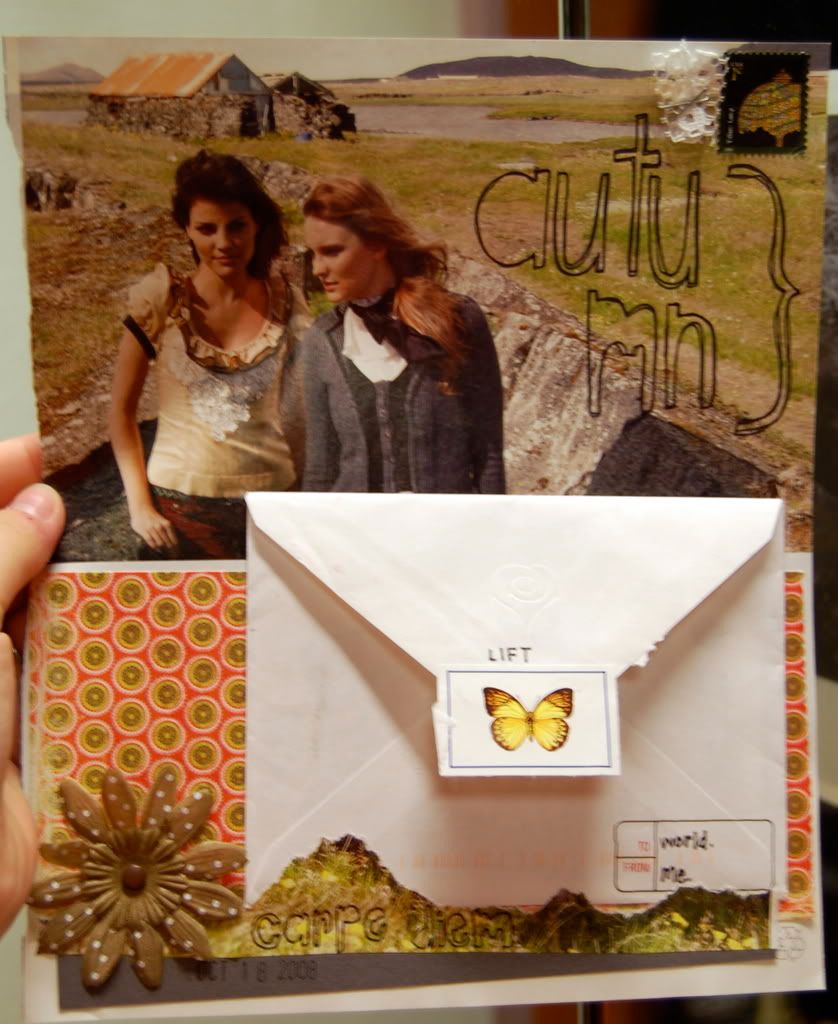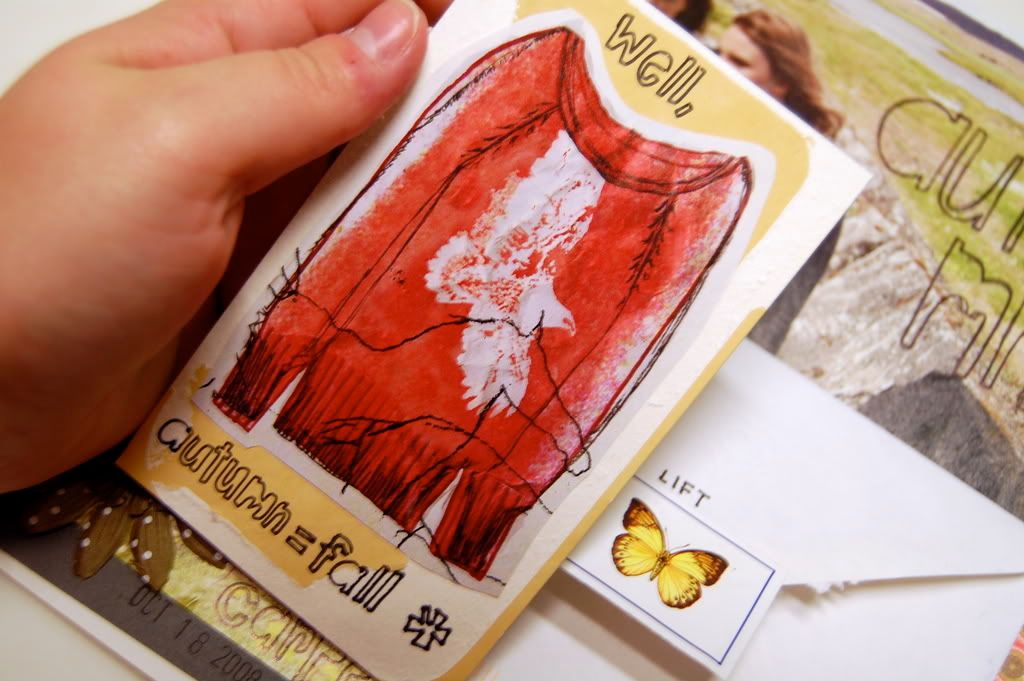 EXTRAS:::
omgomgomg my roommate/bestie made me this ring for an early birthday present. She's an art [photography] major and is taking a metal working class this semester and she made me this ring!!! omg i was so excited. she stamped the word "create" in there which...is what i live by. Mmmm. I love it so much. :]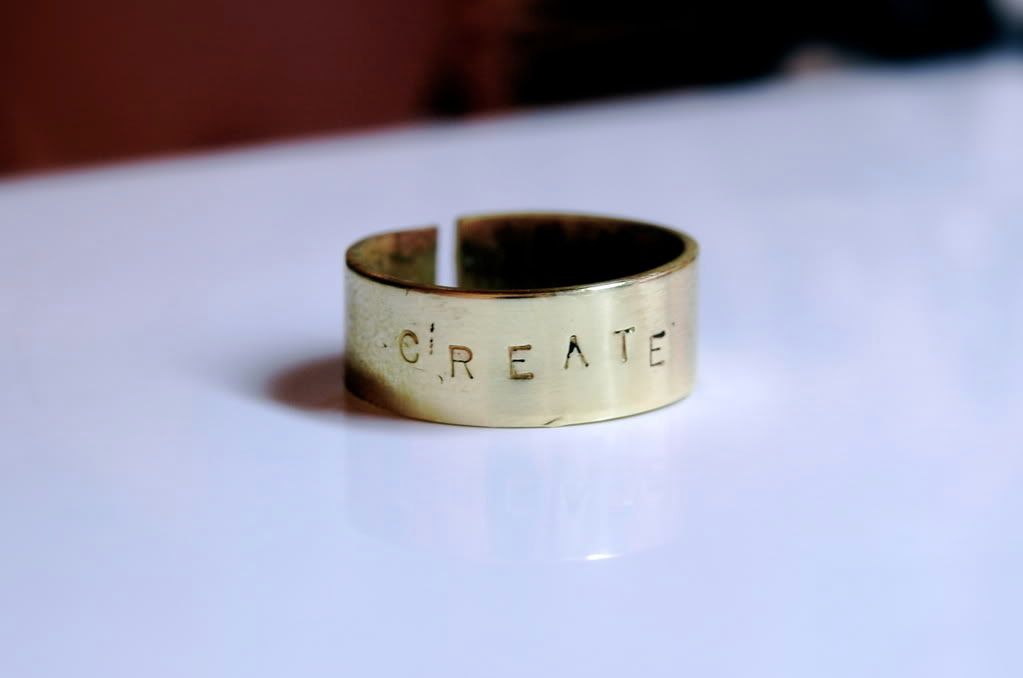 as always, check out the
etsy shop
for all sorts of fun stuff! More tom come this week!
have a splendid evening/day and more soon! Promise! <3