Happy Weekend! Couch and laptop, where have you been all my life?
I got to make a few layouts today at work for
Paper:08
catch-up mode. haha It turned out to be very very tricky to my surprise because i was at work without:
*my paper trimmer
*ink
*date stamp
(3 very important staples in my scrapping routine)
Operation 34
This one was called "To Do"which...is pretty self explanitory.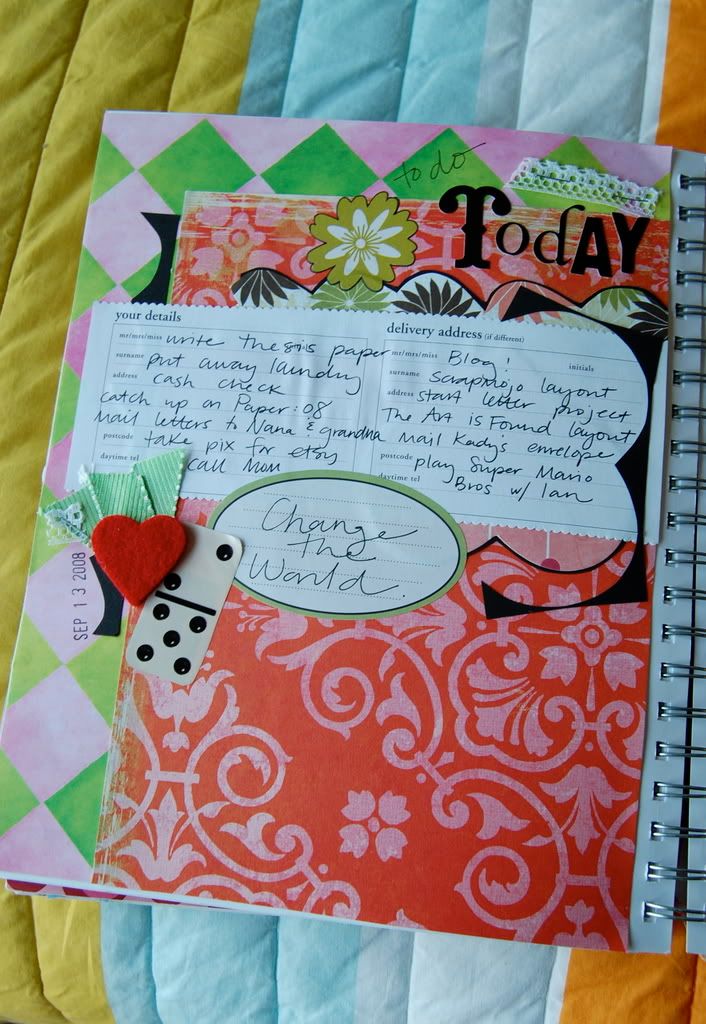 [Paper Studio paper, My Mind's Eye paper, black cardstock, Colorbök stickers, random paper scraps, felt heart, magazine cut-out, Toast catalog order form, staples, thrifted lace, ribbonFX ribbon, Creative Memories journaling pen, black ink, date stamp, scallop edge scissors]
Operation 35
"Start!" I took this a different way than most people, but i like the quote route i took. :]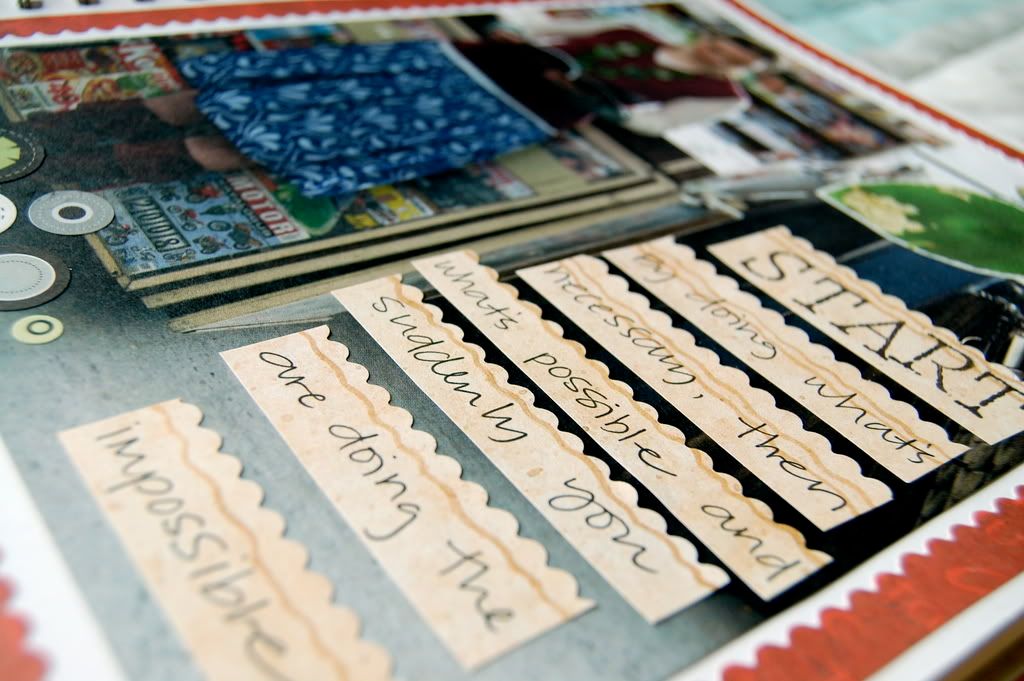 The text reads (and i will tell you this because there's a stupid glare that i couldn't get rid of):
"Start by doing what's necessary, then what's possible, and suddenly you are doing the impossible."
[Toast catalog page, random paper scraps, Creative Memories Beach Mats, Creative Memories journaling pen, black ink, Paper Studio weathered letter stamps, Color bök stickers, date stamp]
I'm getting there! Only...2 more prompts to go!...until Tuesday morning comes and then it will be 3 again. haha.
Now, I feel bad posting this, because i wanted it to be a surprise...but i just can't keep this because its too cute!
This, my dear readers, is what I have made for my best friend! Its a hanging frame made out of a discarded Polaroid film tray. I just love it. I even made my own wood grain background! I love everything about it and I think she's going to love it too! So, Kade, if you're out there, get freakin excited because this is coming to your dorm room soon!!!!!
In other news, i went thrifting again. I know...haha *sigh* i didn't find that much, but i DID snatch up this camera that i drooled over. Its old and weird and broken i think, but it just looks so darn amazing. :]
Also, i got to see the inside of the art building darkrooms and it was like a palace! Compared to the tech darkrooms it was seriously immaculate. Cleanliness is close to godliness. haha. But the cooler thing was that in the little annex to the darkroom and developing room was a HUGE inspiration wall that completely inspired me. omg there were so many fun things on that wall and i wanted to put a huge piece of clear contact paper over the whole thing and bring it all home with me to look at everyday.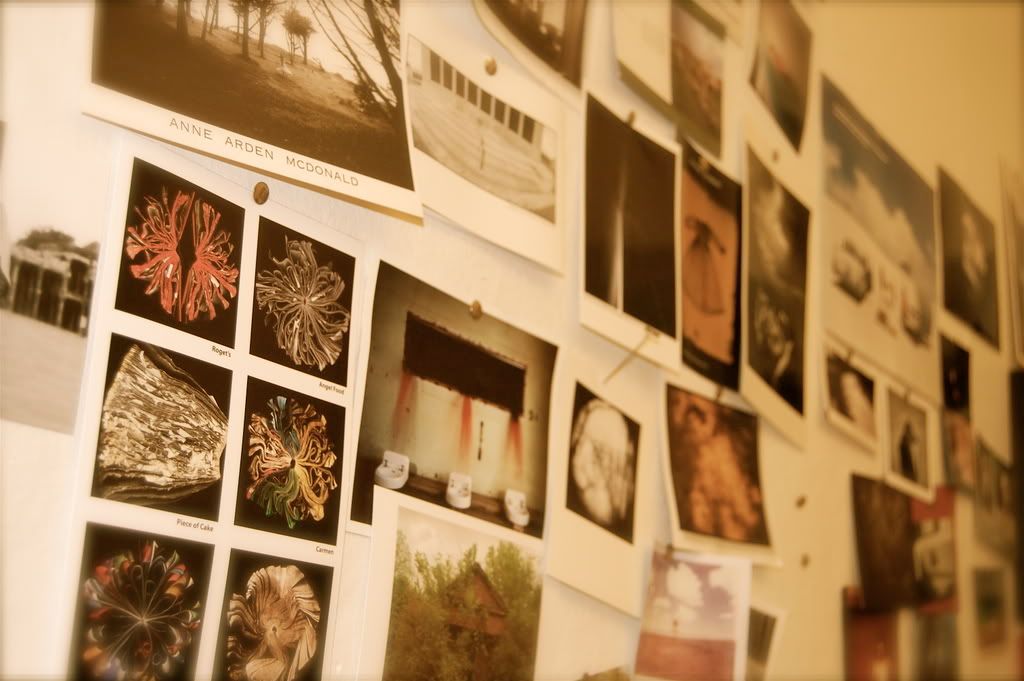 Let's see....what else do i have?
OH YEAH!
I won the Scrapstars August challenge and they asked me to Guest Deisign!!!
I'm like totally pumped and amazingly ready for this! Wooooo! I feel so excited both that i won and that i get to Guest Design!
I'm trying SO hard to get my etsy for
Craftcake Designs
up and running too, but i'm waiting to get my Debit card back and its just NOT happening! haha. I predict another week or 2....i hope.
Great things happening lately people! :]