Scrap Mojo!!!
This one's for the current Scrap Mojo Challenge which i wasn't sure about at first, but I'm pretty happy with what I came up with. The challenge was to use the phrase off of a bumper sticker and something plastic. I looooove the phrase i chose because i think its both funny AND meaningful. Also, i used the Heidi Grace decorative pins as my "something plastic."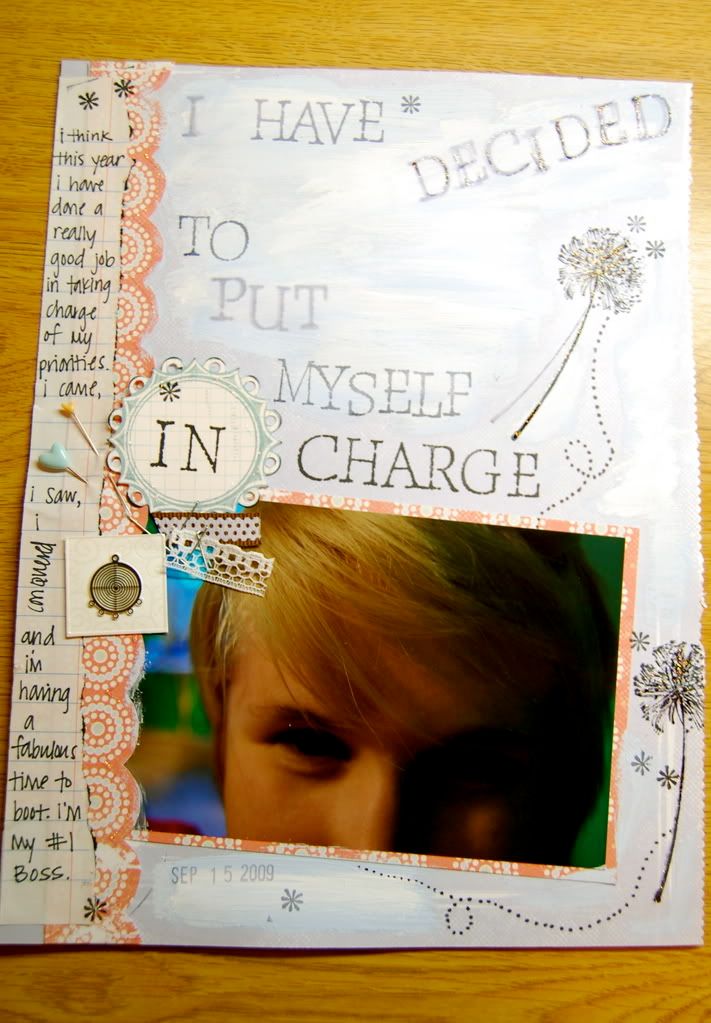 (We R Memory Keepers paper, acrylic paint, black ink, Paper Studio weathered letter stamps, notebook paper, K&Company die cut tag, thrifted lace, Basic Grey ribbon, staples, Labrynth Sticker from France, Heidi Grace decorative pins, Sharpie fine tip, date stamp, Paper Studio lace flower stamp, Stickles:Diamond)
MY NEW TOAST CATALOG CAME YESTERDAY!!! I was getting really impatient because i saw on other blogs that people were already using pages out of it and I was jealous. haha. But it came! Along with the latest Anthro and Paper Source! There are some REALLY cute ideas in this issue's Paper Source. too
Just some images from the desk of Elaine:
my little idea tray i made for all my paper scraps i scribble art ideas on. <3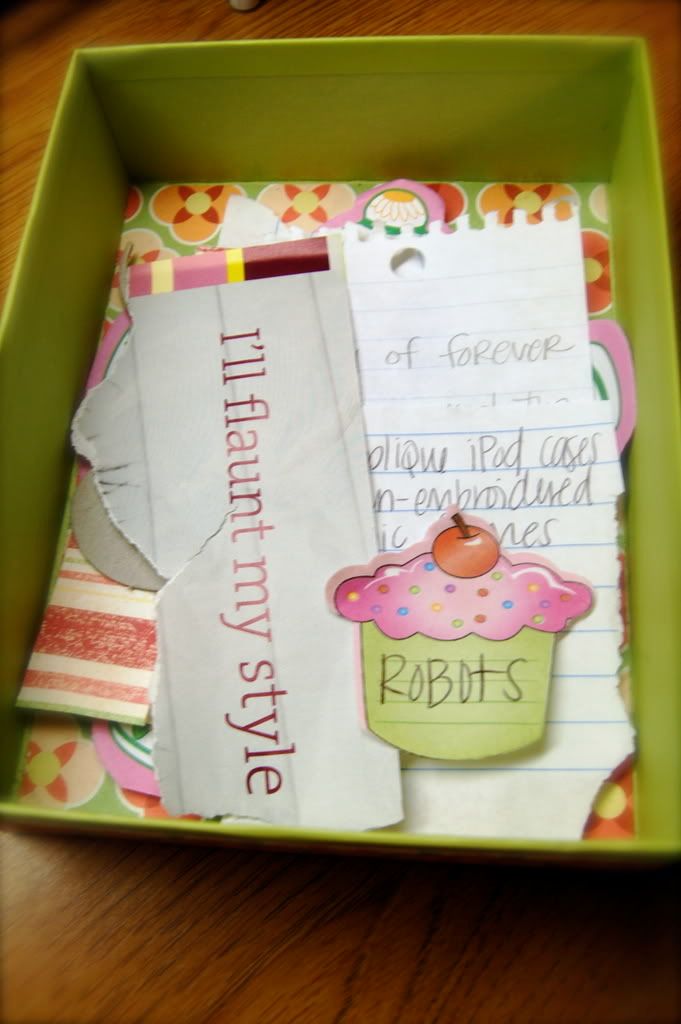 ART BOOKS AND JOURNALS. Both staples in my life.
Letter from my grandma Charlotte in Alabama that i recieved today. I totally fell in love with the butterfly sticker on the back. I'm going to re-use that somehow but i haven't decided yet.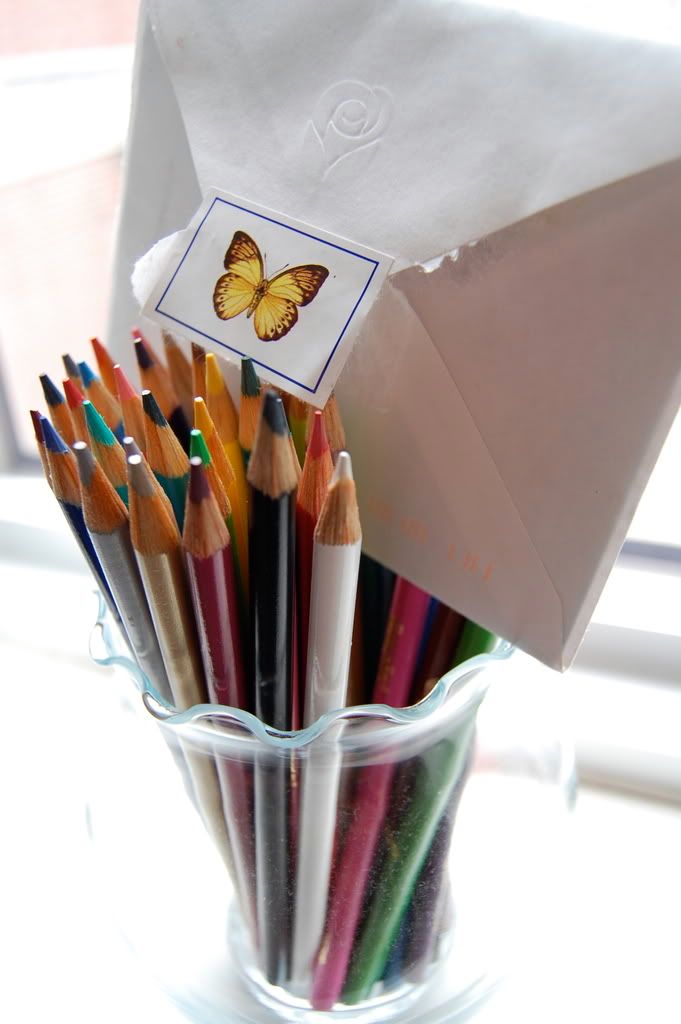 And this is something I'm TOTALLY excited about. I bought some foam tag board on sale at Hobby Lobby the other day and was unsure of what to do with it, but i decided to use it as a canvas! This painting is now my pride and joy which i believe is oh-so-very Elsie-like. Mmmm. I love looking at it when i get home from class. Oh me oh my.
Lots of fun stuff happening over here! Lots of ideas brewing judging by the *idea tray* woooooo!