Alright so posting again yesterday didn't happen. Honestly I'm not surprised because i had a hella lot of shtuff going on. Judo started for one, which was TOTALLY awesome! We learned how to fall and how to throw someone. I can't believe that i can actually control and slam a huge guy into the ground. Weeeiiiird. I think I'm really going to enjoy it though. Next step is to
buy my Gi
which I'm really excited about. I think they're super cute, but whatever. :]
Something I've made in the past few days honestly has me drooling. I know that's not exactly humble, but i LOOOOOVE it! Its just so ethereal and pretty and little girl yet grown up. <3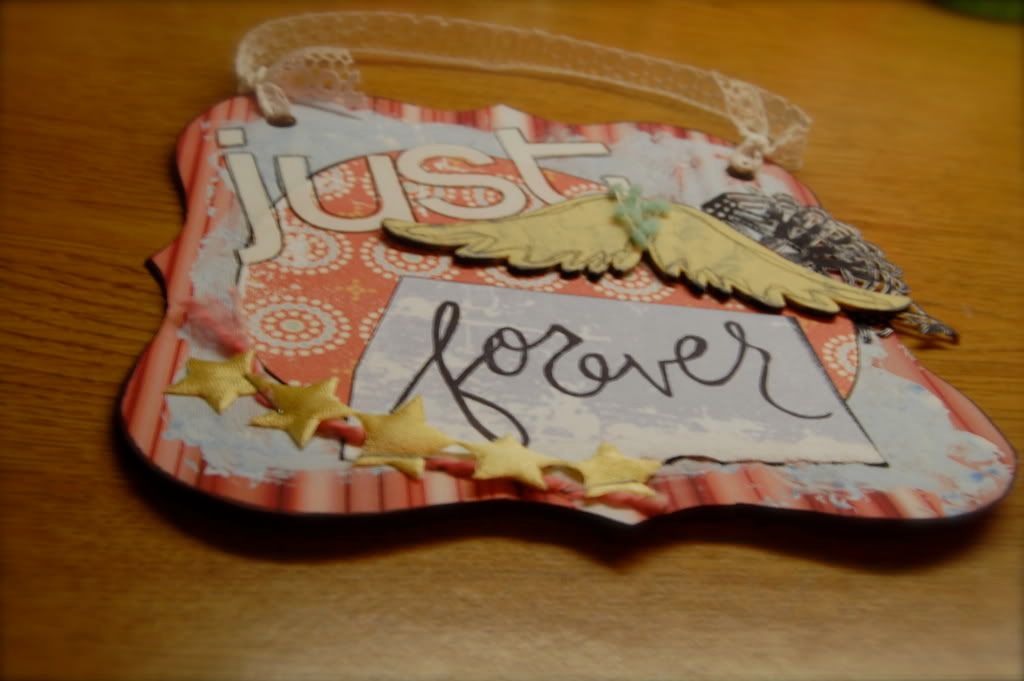 (Basic Grey bracket chipboard, Jo-Ann's shape trim, staples, Wilton's doily, black ink, remarks letter stickers by American Crafts, Lanarck wallcovering, Memorie Keepers paper: white out collection, black colored pencil, acrylic paint, making memories fibers, chipboard wings, thrifted lace, clear stamp.)
Also, here's some
exclusive
[HA] photos of my inspiration journal that I've taken for you. They're long overdue considering I made this kind of awhile ago and keep adding to it. But here are a few pages from it!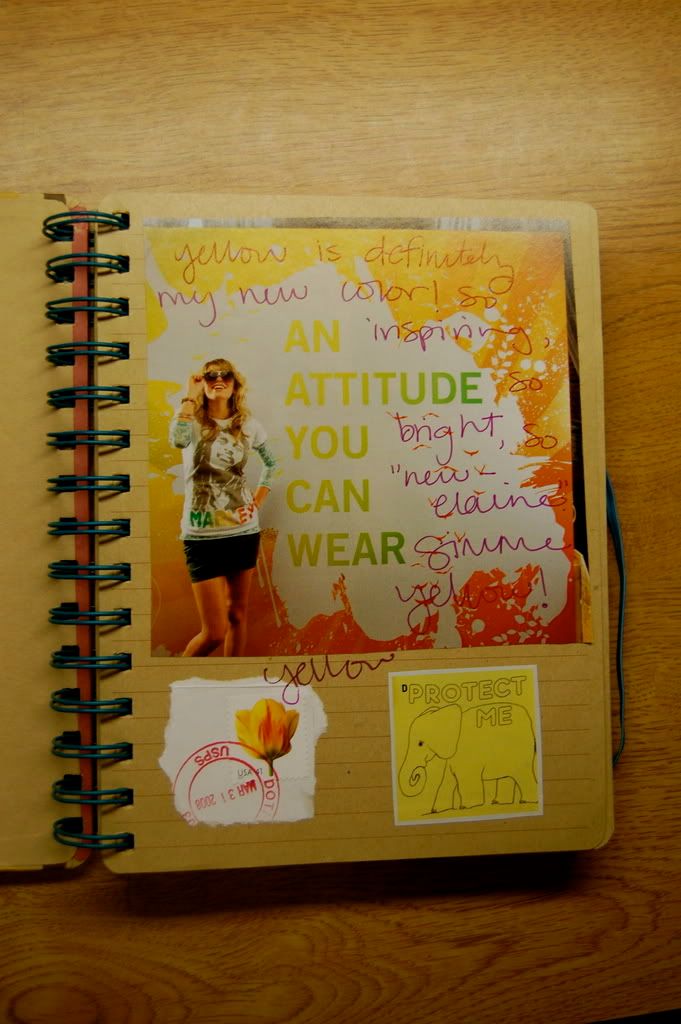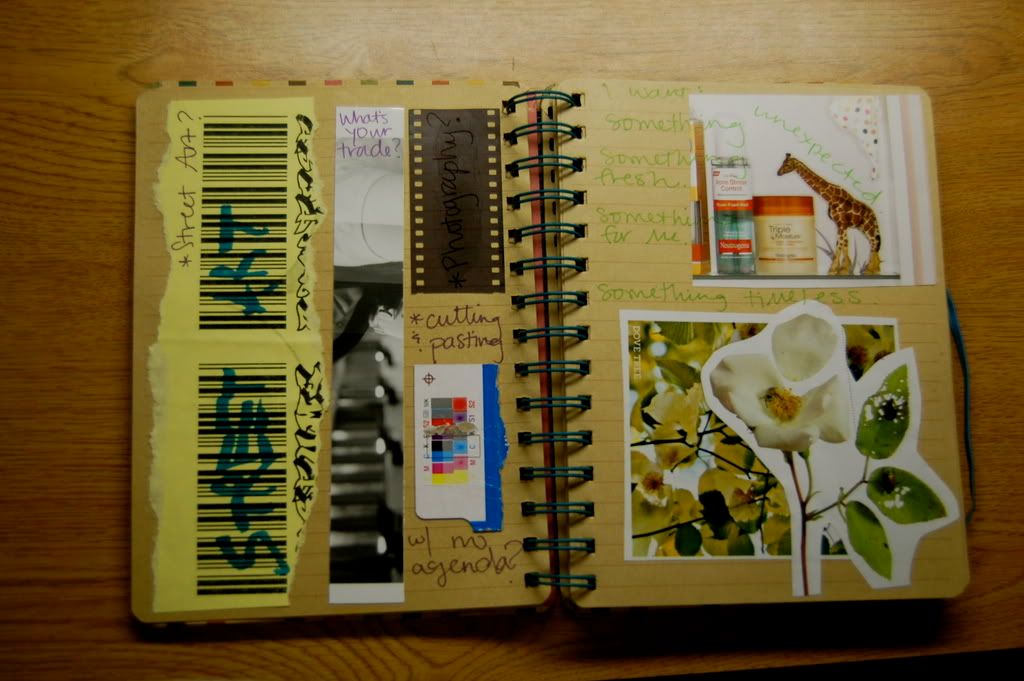 (magazine clippings, stamp, urban outfitters catalog images, ribbon, gift card holder from Starbucks, street art flyer, darkroom test strip, part of a cereal box, film snippet, Sharpie fine tip)
Just some favorite photos from a mini adventure we had today.
and to close, I want to say that I am SOOOOO excited about something i bought on etsy. OMGOMGOMGOMGOMG!!!! I bought an 8x10'' print from
ELSIE FLANNIGAN!!!!!!
You'll have to wait and see what it is until i get it but it is to die for, i must say. Until another day...
-----------------------------------------------------------------------
*EDIT*
Just look at those last photos.....I love my life. :]