So much to report! I've been totally MIA due to the fact that my baby sister graduated! Despite all the ghastly cleaning of the house i had to do and the resentment i feel toward her for that (lol) I'm so very proud of her! It was weird to see her in her cap and gown but she was beautiful!
Well anyway, on to craftier things shall we?
I got some scrapping done today. I sadly don't have the pictures of my zoo pages i did in my 12x12 scrapbook, but i will soon! For now, I have the pix of last week's
Paper:08
challenge. It was all about our "Current Favorites" @ the mo.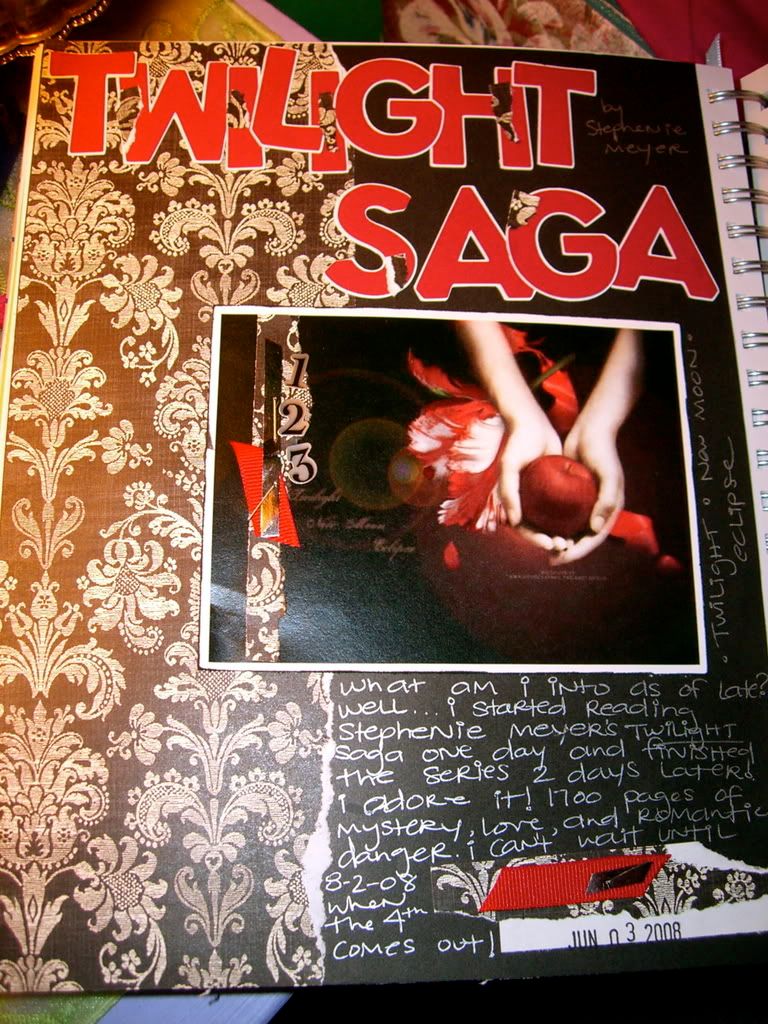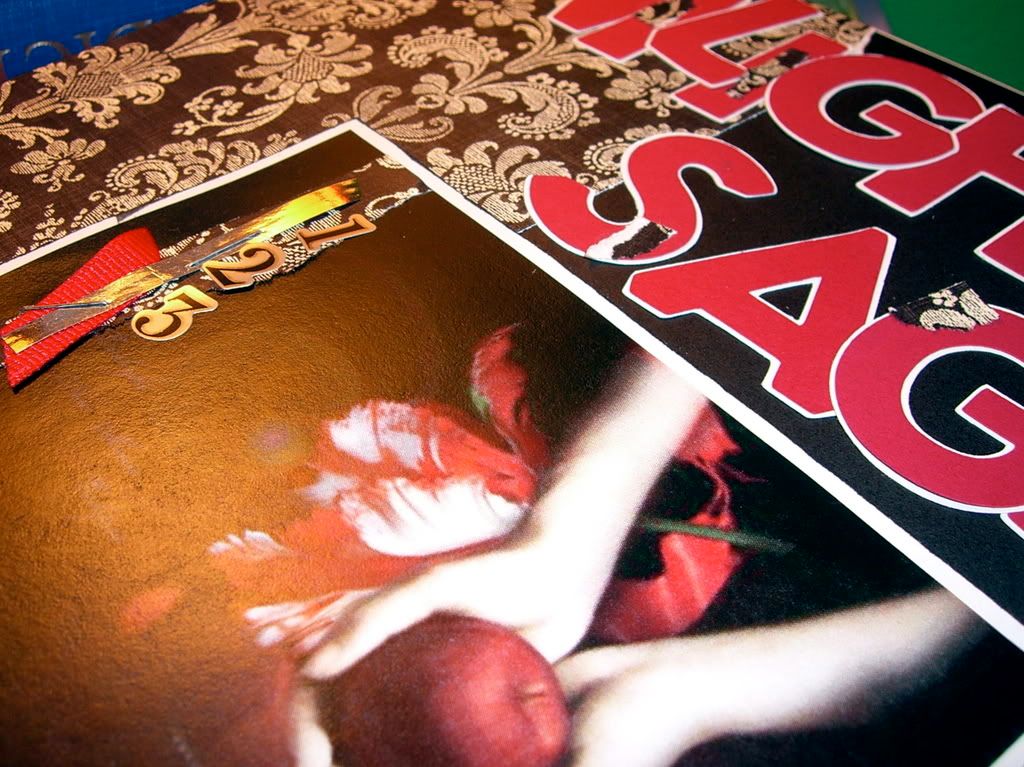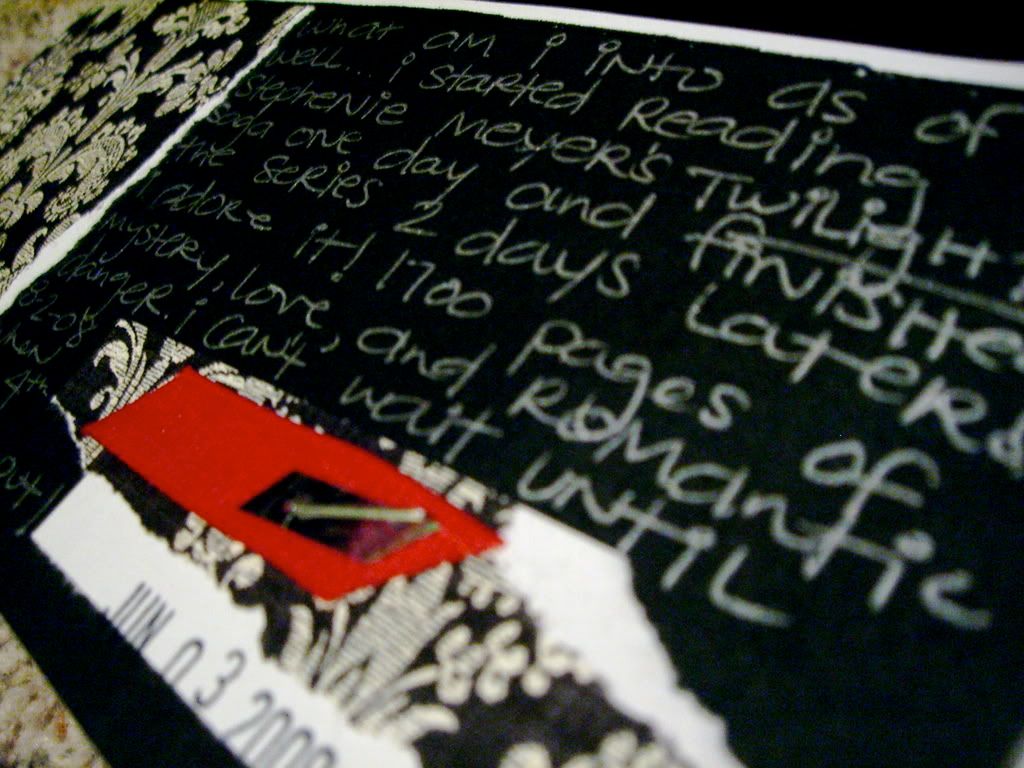 (black and chandelier Paper Studio paper, red cardstock, cricut cut letters, copy paper, Twilight print out, red grossgrain ribbon, silver party ribbon, staples, number stickers, silver pen, date stamp, ink)
On Monday we took a little jaunt to Lafayette to Hobby Lobby and various scrapbook stores. Here's a shot of my new goodies. Mwahahaha!
(single sheet Paper Studio papers, remarks letter stickers, Sticko Nostalgiques letter stickers, spare parts leaf brads, chipboard single letters, jolee leatherettes 3D stickers, ticket envelope, distressed tag, s.e.i. papers, Peel Offs silver bows)
This is what my little craft table in my bedroom looks like right now:
piled high with random knick knacks for me to paste down including tickets from the dry cleaners, new trim, lace, and new clippings! Plus i can be expecting my aunt home from France soon with new things for me to chop and paste with no agenda! Oh the joys of paper! :)
Here's some updates on the boyfriend. lol. Ok Ian. haha
Wellll he was here for Anna's graduation and it was so good to spend 2 whole days with him! We helped out with the party, watched some movies, went to Lafayette, chased down my ATM card that got sucked into the machine, etc. lol I love him. He bought me this purse as a gift this weekend and I'm in LOVE with it!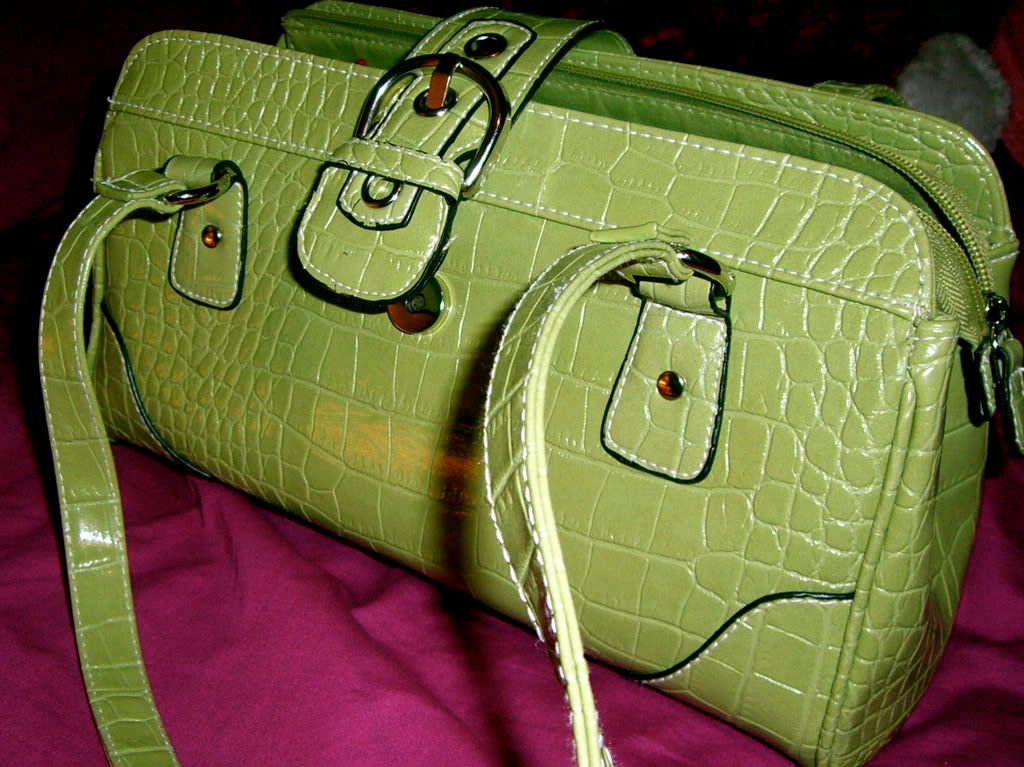 He also made this pastel picture for me. He knows how much i love the Create theme this year. :) He knows me. :) :)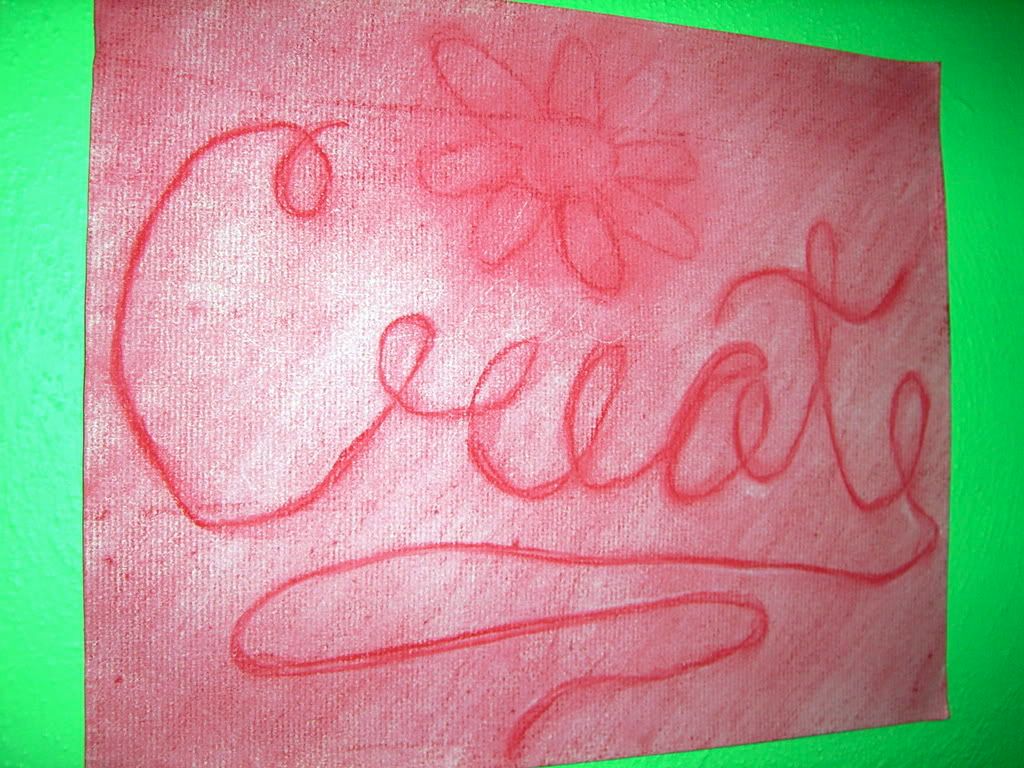 Now he's back in Anderson. Boo. I cried when he left...all that's left of him here is his contact lens case. I like it there on my nightstand.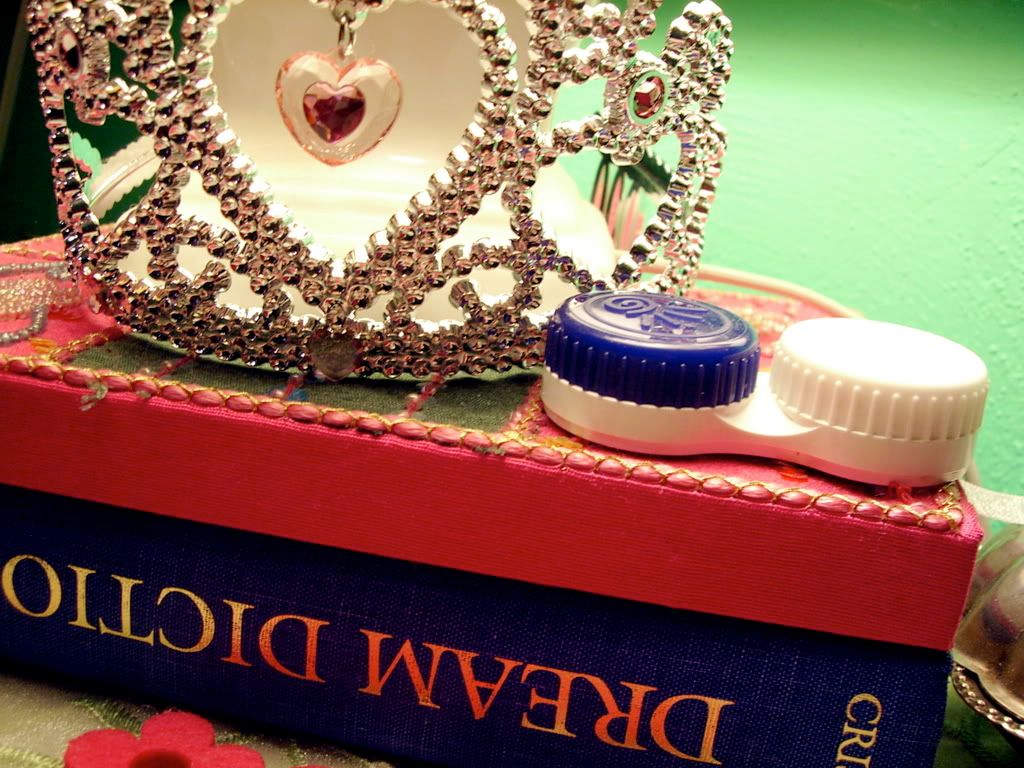 Last but not least, I'm really excited about my new Bible. I got a devotional Bible and I'm so ready to dig into it and strengthen my relationship with the Lord!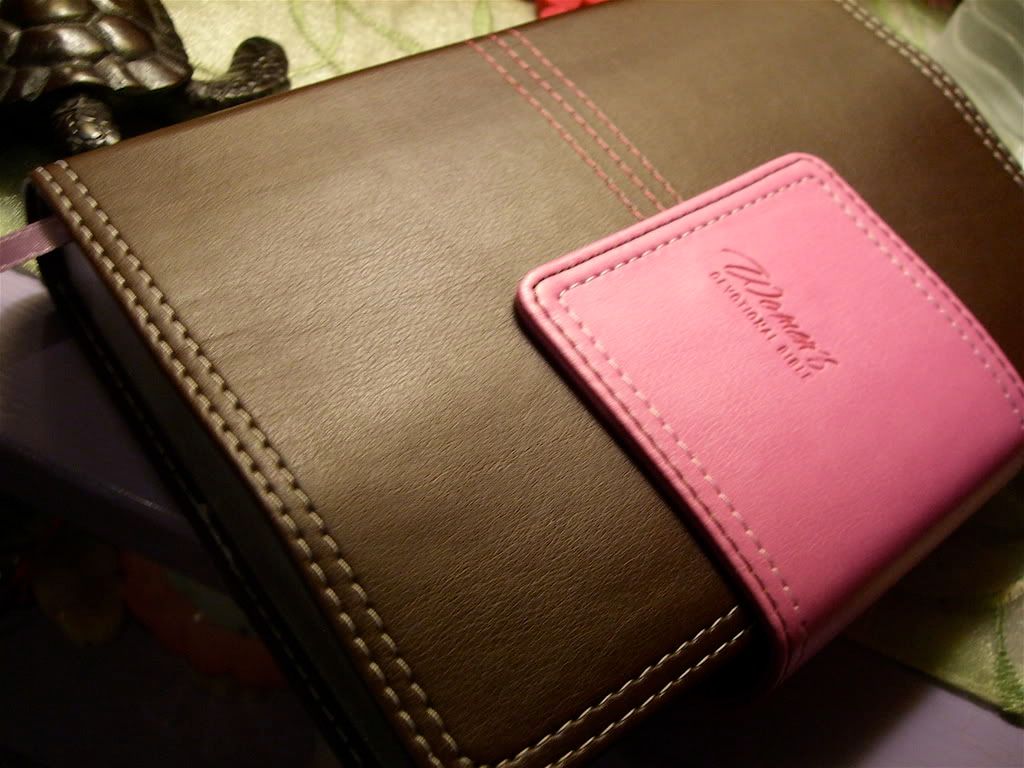 Well i think that's about it! That was loooooong but well overdue. More tomorrow after more crafting and scrapping. I also have my yoga class at the library tomorrow too @ 5:30. YAY! Lots to do! Go summer!