Having a good weekend? :]
I've had a
pretty
good weekend...aside from blood tests and such.
But I've gotten a lot of creative goodness done this weekend, so you can't beat that!
Ian, Greg, and I went thrifting on Saturday and OHHHHH BABY did i hit the jackpot! I scored so many awesome things that i am SO excited about!
But fiiiiirsttt... I have THIS!!!
which *i love* :]
Ok, now seriously though: THRIFTING!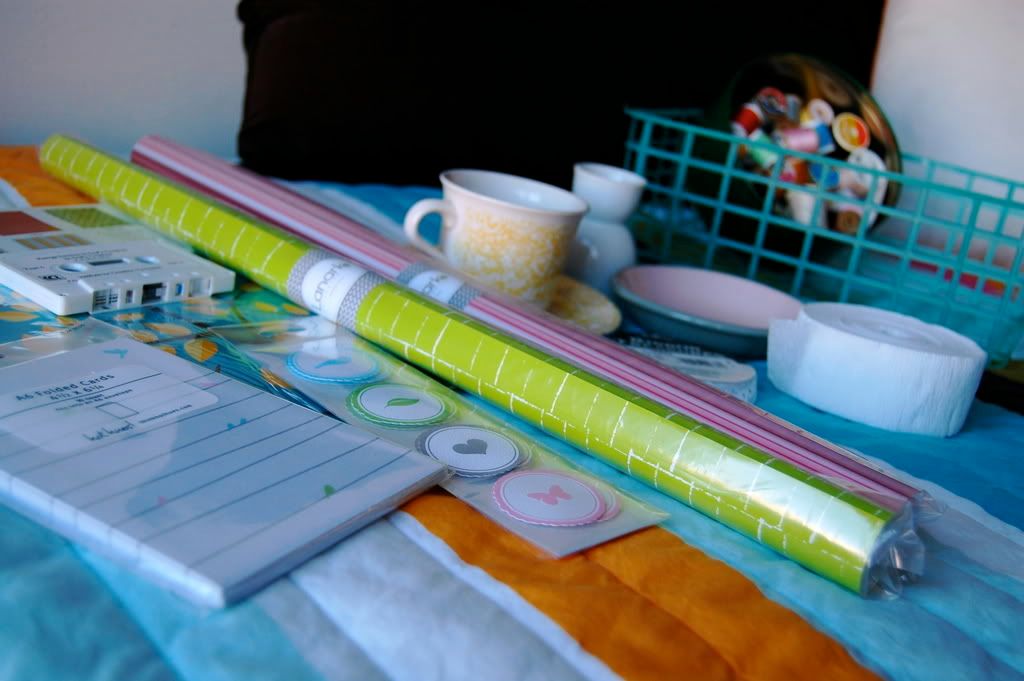 A huge bag of vintage sewing notions...
a baggie of bobbins...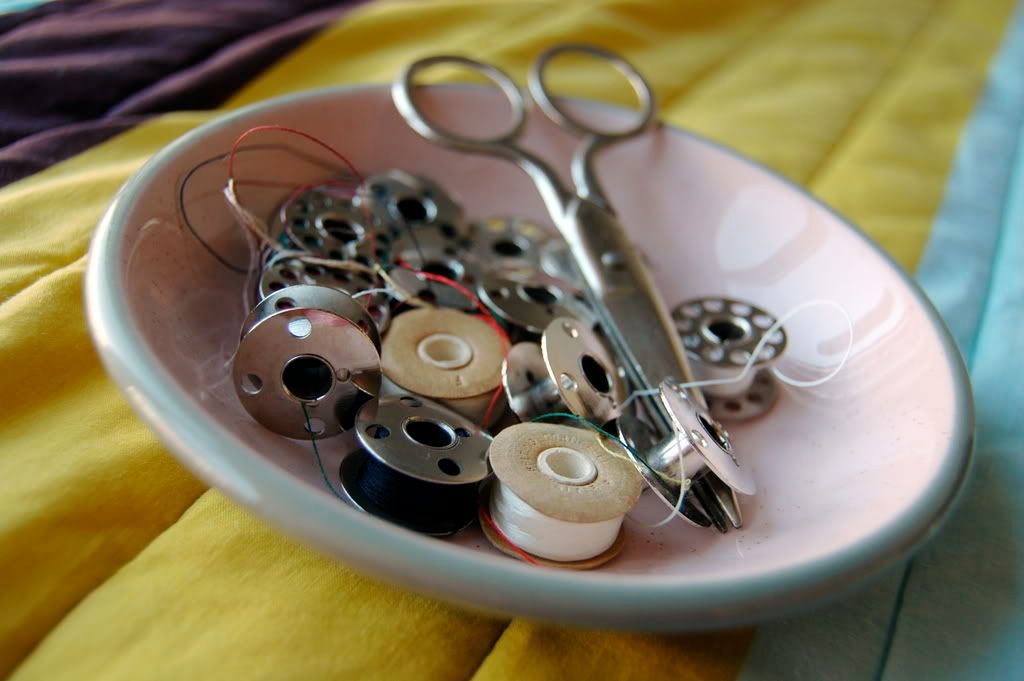 a tin full of old wooden spools...yum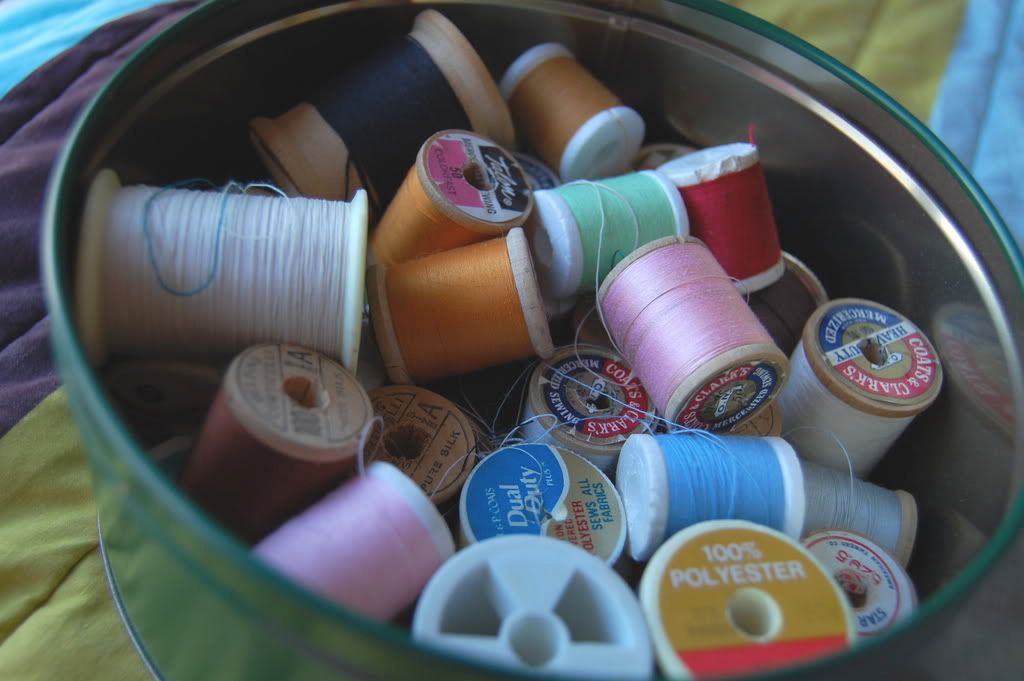 this came in the sewing notions bag with pins in it and i just thought it was cute. :]
and my favorite: some mismatched dishes. Mmmm. I love the colors: yellow, pink, and grey. I almost didn't see the matching saucer to the mug but i snatched it up as soon as i could. haha
Other thrifted things that aren't pictured up close include: a plastic wire-looking bin, some real wire bins, a porcelin egg cup, some new rolls of adhesive wall covering, crepe paper, a cassette tape, and scrapbook paper. All the things I got for a mere $12!!!
Aside from that, we went to Target and I scored some stationery stuffs on sale! I got some cards with birds on them that are blank inside and some matching embbossed tags to go with them for $1.50 together. Woot!
Plusss I've been scouring the internet the past few days which i love to do. *favorite pasttime. I found a few things i wanted to share.
*Check out this
nautical font
that you can download for free! There are millions of types of fonts, but i just LOVED that one.
*Also, i was on etsy and found
this!
She makes handcarved stamps! I'm in love with the hedgehog, the sewing machine, and the cupcake. I just thought they were awesome!
Now
THIS
little beauty i made on Friday night while playing 80s Trivial Pursuit with the boys. I cut, batted, and covered a cork tile that i had in my room and made a little bulletin board type dealie. I think its SOOOO cute.
***side note: I'm terrified of birds in real life but i have NO idea why I like them in scrapping and decorating so much. They just look nice in drawn form. But the real things=deathly afraid. That is all.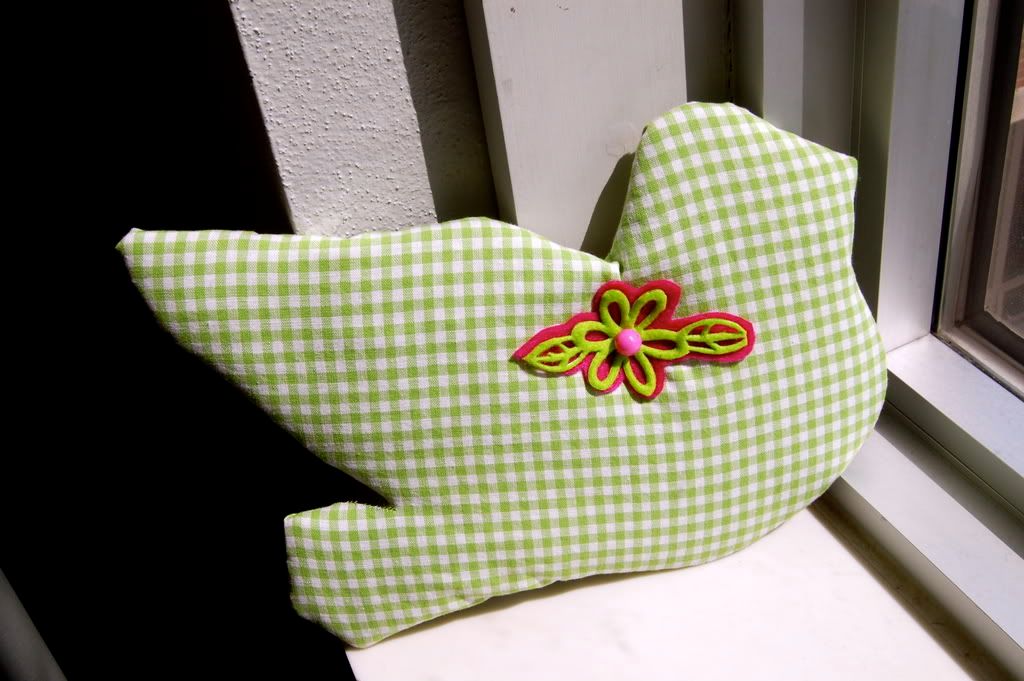 (cork tile, quilt batting, gingham fabric, stapler, felt trim, felt, thumb tack)
THESE...
DAH DAH DAH DAAAAAHHHHH!...
are my new Inspiration Wire (FINALLY put up!) and my collage wall. I'm very proud of both and I can't wait to switch them up and add to them! (This first photo is a little blurry. *my appologies*)
(Target Valentine's Day garland, [left to right]curtain rings, brochure cut out,
Inspire
Star that Greg made, chipboard letter E, magazine cut out, art journal page, packaging to Basic Grey bracket album, photo of Ian, gingham fabric swatch, post card from St. Louis Zoo, scrap of favorite paper, Anthro catalog clipping, magazine cut out.)
([clockwise from top left] handmade bird bulletin board, magazine page from Memory Makers, hand painted canvas, bauble wreath from
Timeless Treasures
, photo of flower that i took, photo of sewing machine presser foot that i took and developed, hand painted canvas, pastel drawing that Ian made me :] *i love it*)
Lastly, I want to leave you with some photos that Rach and I took with Greg's external flash last weekend. We thought they were SOOOO cool and creative.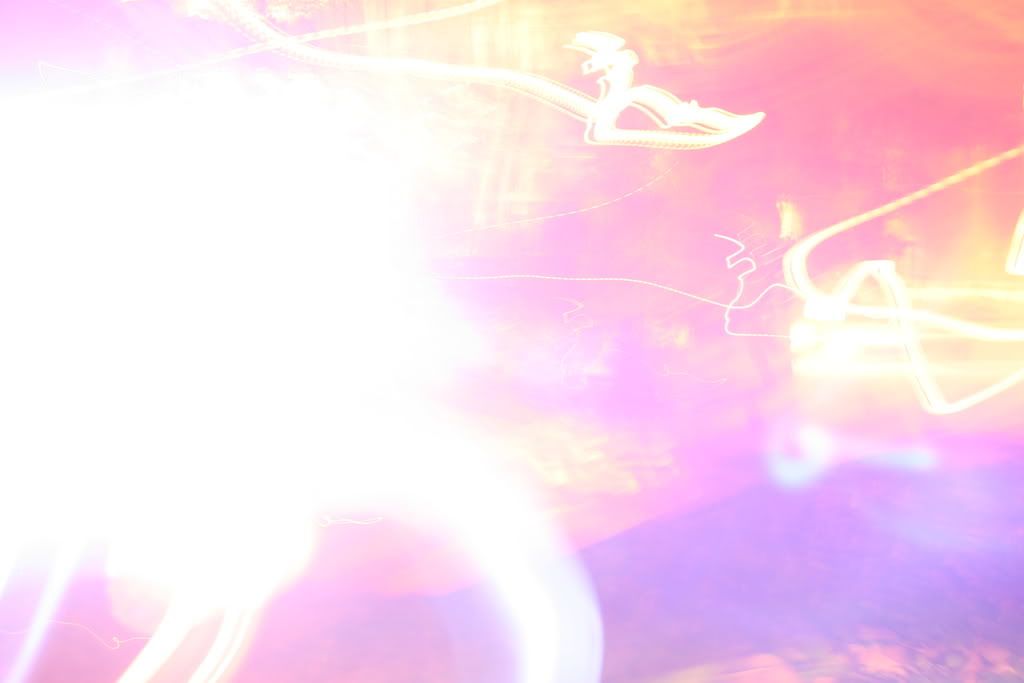 I'm glad I got to share everything! Loved it!