Inspired by
Elsie Flannigan,
this little quick project was manifested by my best friend Kady and I. Don't you love late-nite creating? We thought some doodling was in order and designed our own little characters. I call her "Jaley the Jelly."
(random paper scraps, colored pencil, pink rick rack, scotch tape, Signo white gel pen, Diamond Stickles)
These are Elsie creations originally as well. But i fell in love with the sock monkies and can't resist drawing them and giving them such personality! Kady Q, these are for you!
This was made from fabric upholstery samples i got from
Maharam,
an interior design firm with some really chic and funky designers. little old iPod needed a new sassy case. :) 10 minute project!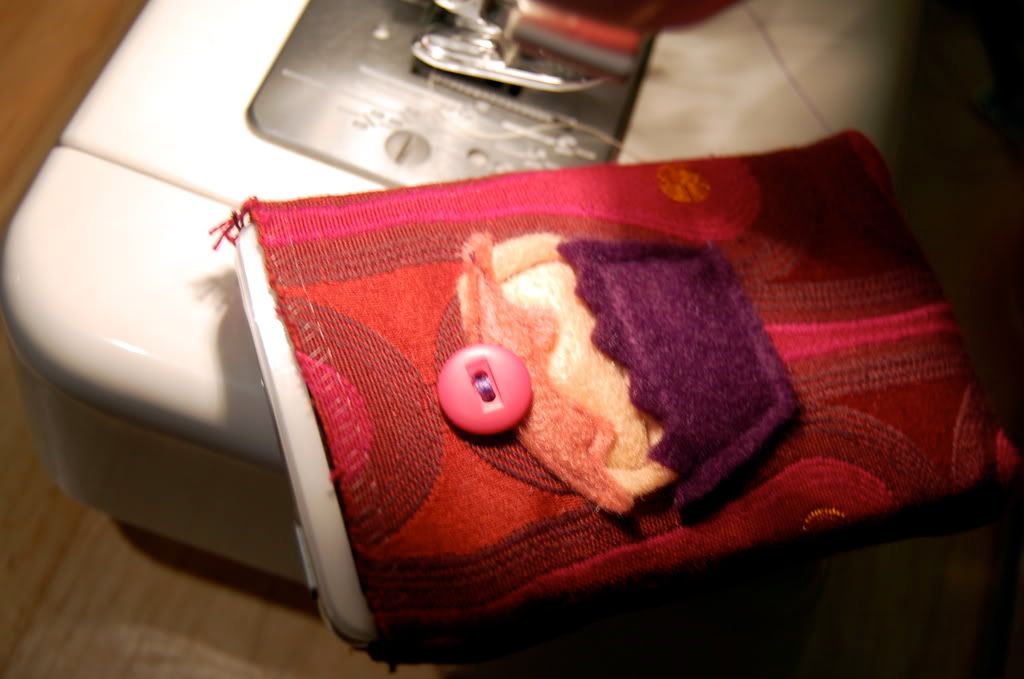 (Maharam fabric sample square, machine sewn, felt appliqued, button, top surged)
My newly-designed desk area in the dorm. Its very pink and i very like it. :]
Just foolin around with the Nikon. I'm very much inspired by the headband around the forehead. I'm telling you, inspiration comes in all shapes and sizes, people!