SO much to report. I have been a serious scrapping maniac yesterday and today! I'm trying so hard to get caught up with my
Paper:08
challenges this weekend because i am
OH so far behind
on them seriously. I think it best to start with the most recent and work my way backward. Plus i combined in a few other things including a ScrapMojo Challenge!
Operation 33
This Operation was called "Go World." Inspired by the 2008 Beijing Olympics and the VISA commercials. I really had high hopes for the result of this challenge, but i DO believe it turned out less than stellar. Still cute, but not revolutionary like i imagined. Ah well. C'est la vie.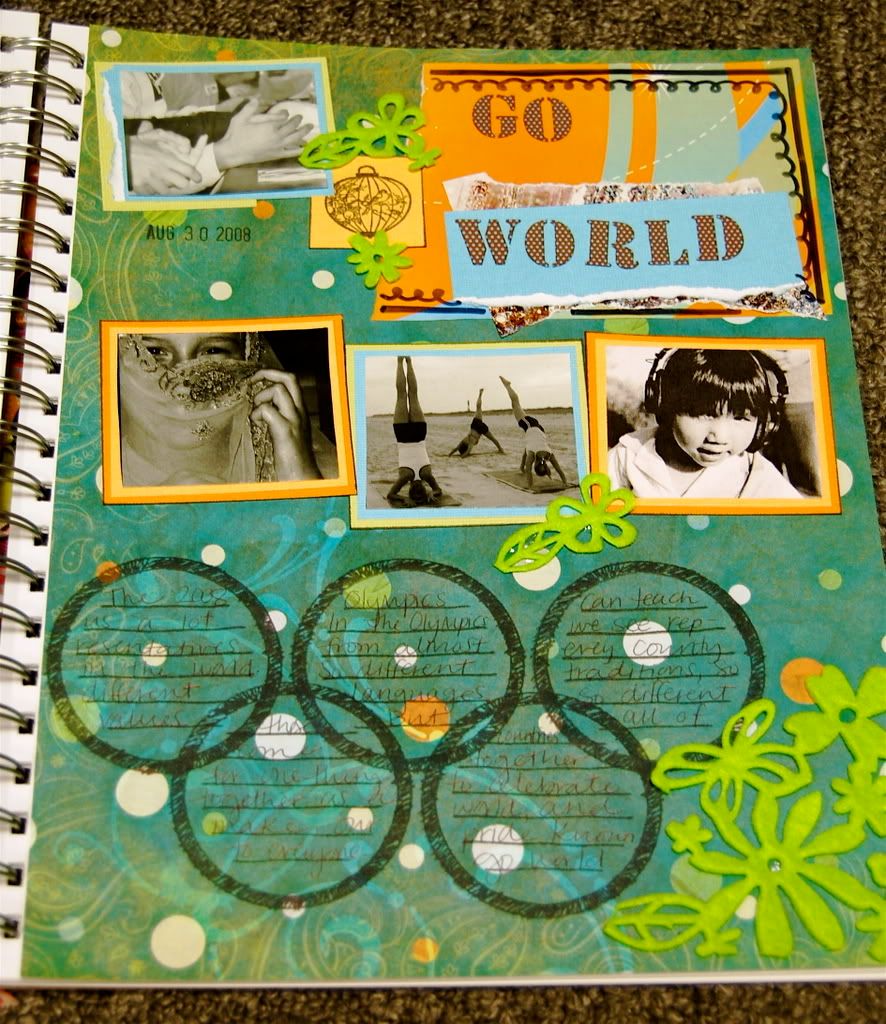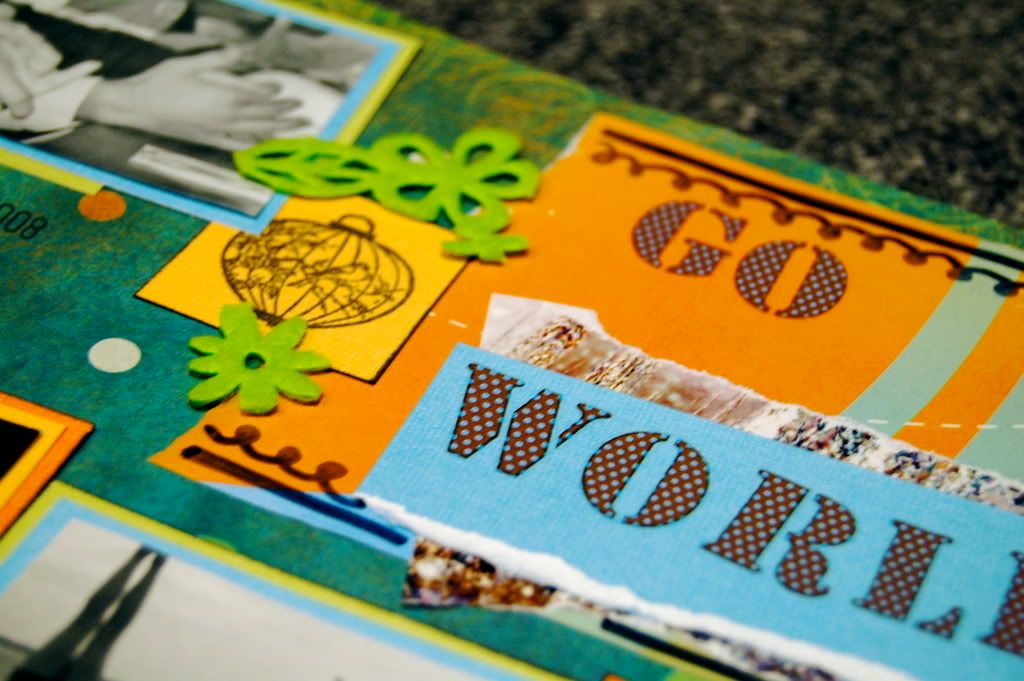 (Paper Studio paper, Jones Soda labels, oriental stamp, clear text block stamp, date stamp, DCWV mat stacks cardstock, DCWV Summer Rub ons, black ink, ink pen, magazine paper clippings, Queen & Co felt border)
Operation 32/ScrapMojo Challenge!
So i was making my page for ScrapMojo: we had to use a School House Rock title in our page, and then i realized that it TOTALLY fit for my Paper:08 Operation too. Which was? Well we had to scrap about what makes us Angry. Voila!
(Paper Studio paper, acrylic paint, Sharpie fine tip, Sharpie bold tip, notebook paper, date stamp, black ink)
Operation 31
This was about a singular person. I had a hard time choosing who to do it on. I considered Ian, and then i thought of who my heroes were. ANDDDDD..... i came to the obvious conclusion: ELSIE FLANNIGAN! She inspires me SO much and i love her work. I want to make a career out of art like she did!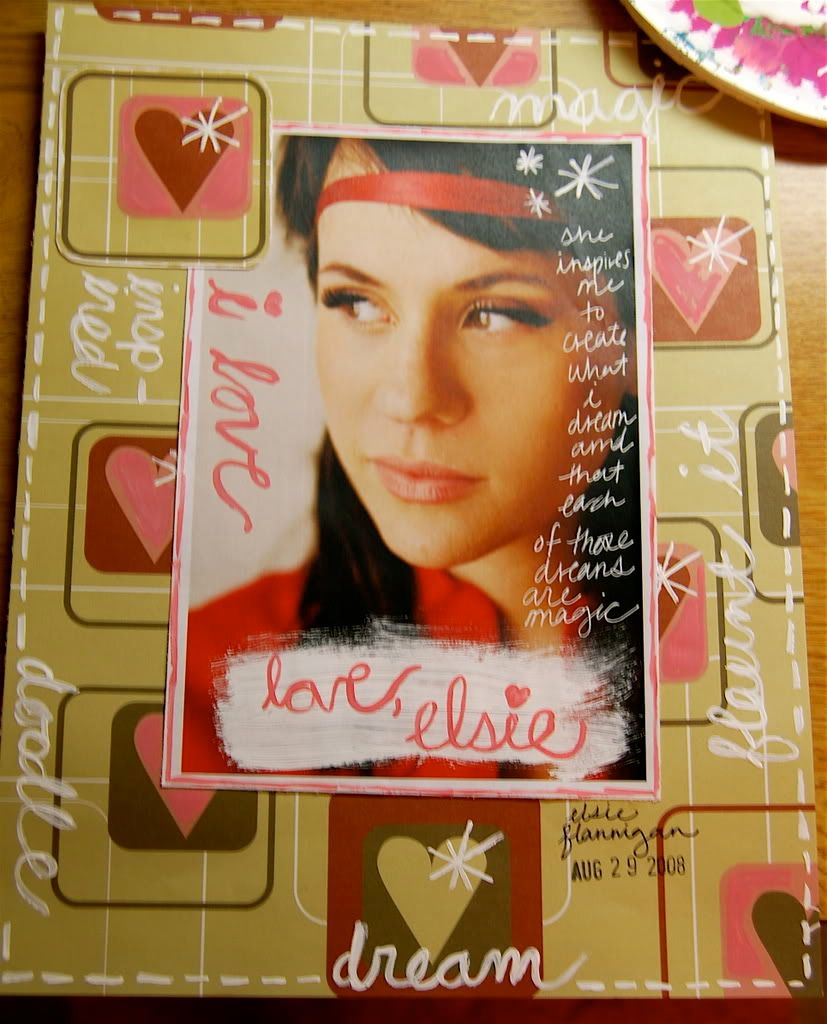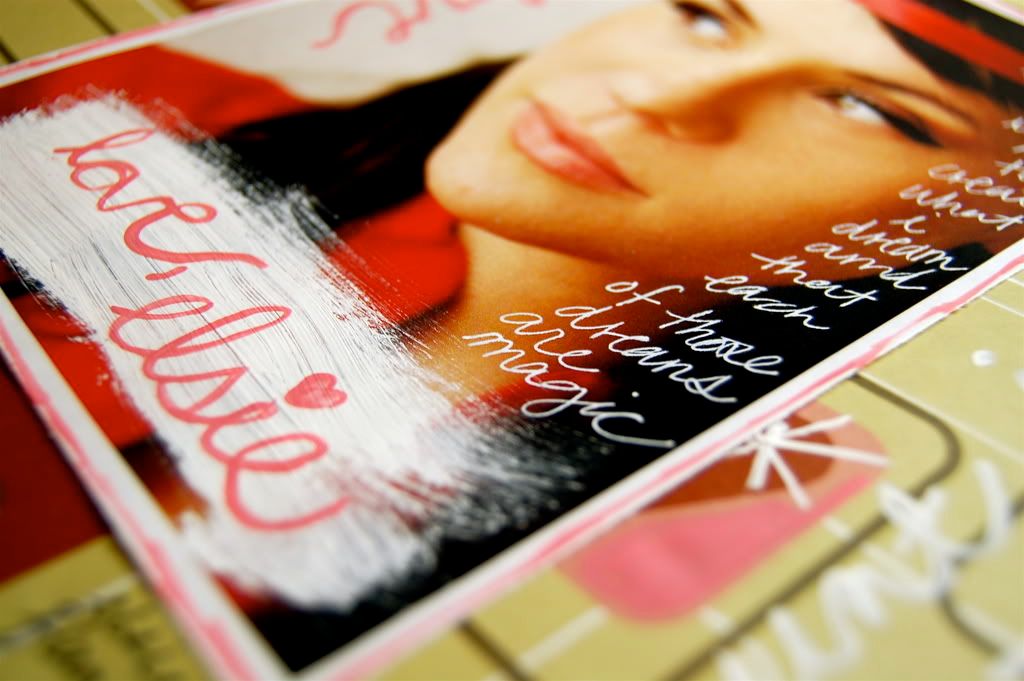 (My Mind's Eye paper, acrylic paint, Sharpie fine tip, Uni-Ball Signo gel pen, black ink, date stamp)
Operation 30
I LOOOOVE this page! This Operation was about where we will be in 5 years! I think the page explains everything. Just click to enlarge. This is very Love, Elsie inspired. :]]]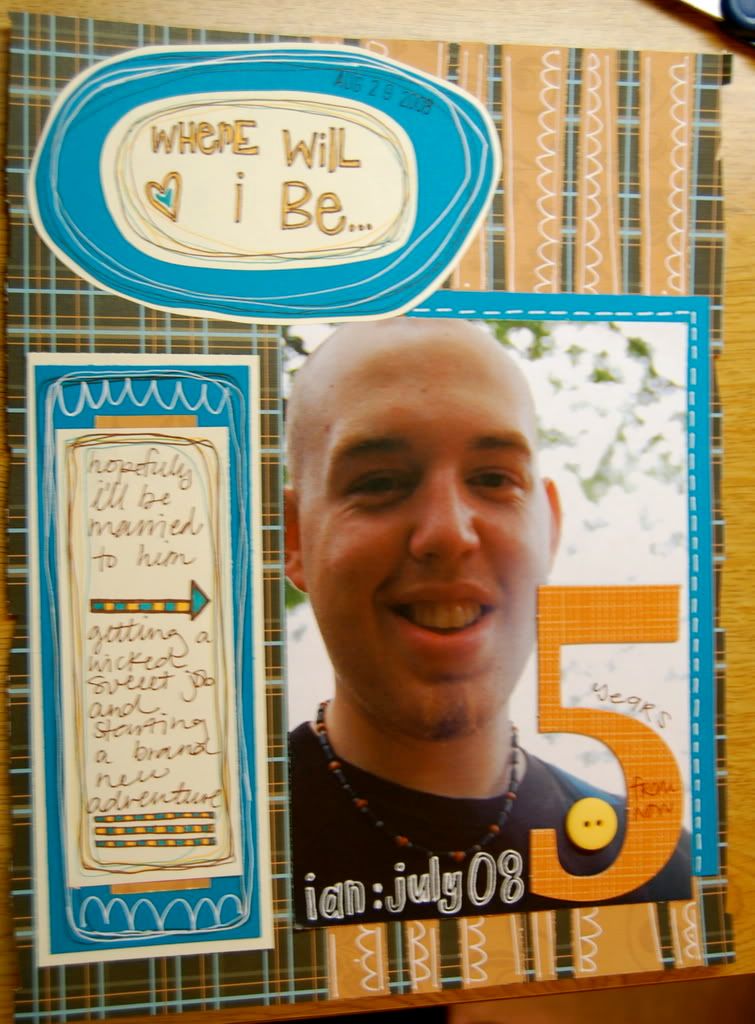 (A.M.M. couture paper, cardstock, cream note paper, Sharpie fine tip, Uni-Ball Signo gel pen, button, chipboard # by Colorbök, date stamp, black ink)
Now THIS is a painting i made with acrylic tube paints and a blank canvas. This was very liberating to just spread the paint all over while watching HGTV. hahahaha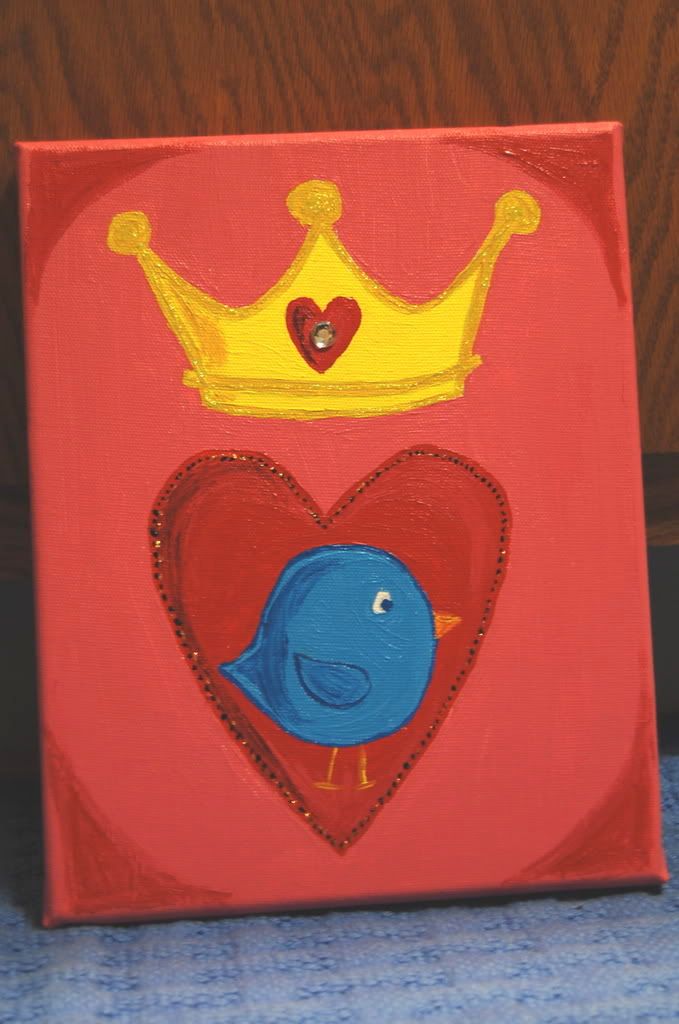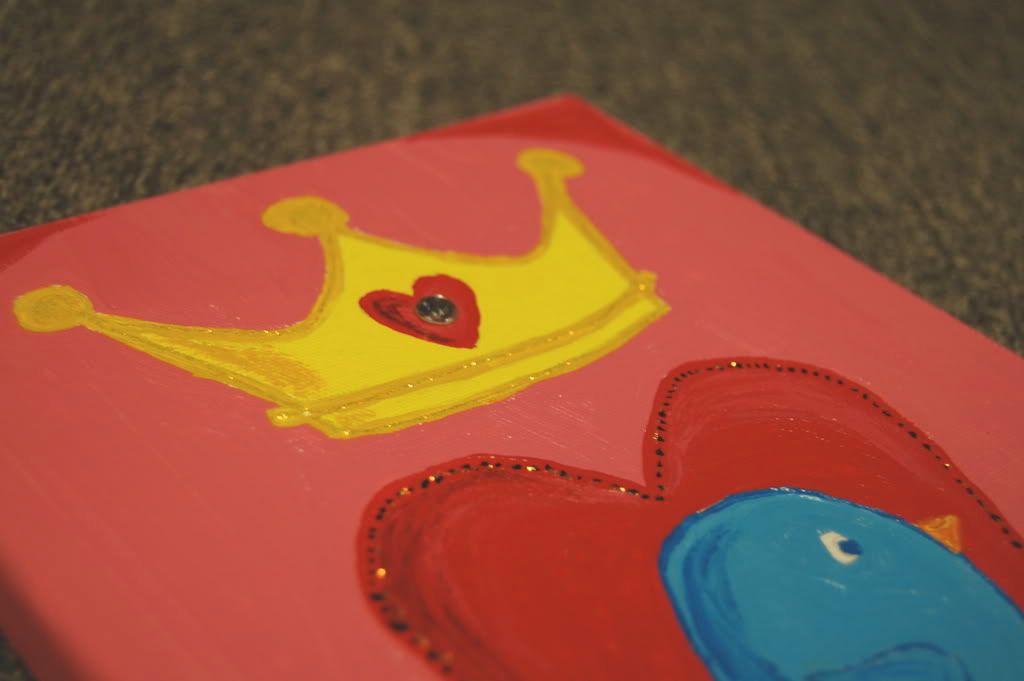 (acrylic tube paints, canvas, Elmer's glue, jewel, Stickles)
Oh and make sure to check in tomorrow because I'm going to have a little
Rak
action going on! I'm whipping a few little ATCs and maybe a few other goodies for someone to inherit in a special celebration giveaway! I'm SOOOO excited!