I've been feeling very lucky lately to have so many creative talents. In celebration of that I'm giving away a Rak! As promised, I'm posting it today so that we can see what we're playing for here and give everyone time to comment! I originally said that i was going to have some of my ATCs be the prize, but that was before i saw
THIS
and got insanely inspired to make something even more awesome!
This particular Rak is a Maritime Themed Mini Album kit that i designed entitled
*Sink or Swim*
. I made this to celebrate the creative gifts that we use everyday and take for granted. So. In order to be entered for this LOVELY prize, you must comment on this entry and tell me why you create. Why do you make the art that you do. What do you get out of it?
Here's what we're playing for: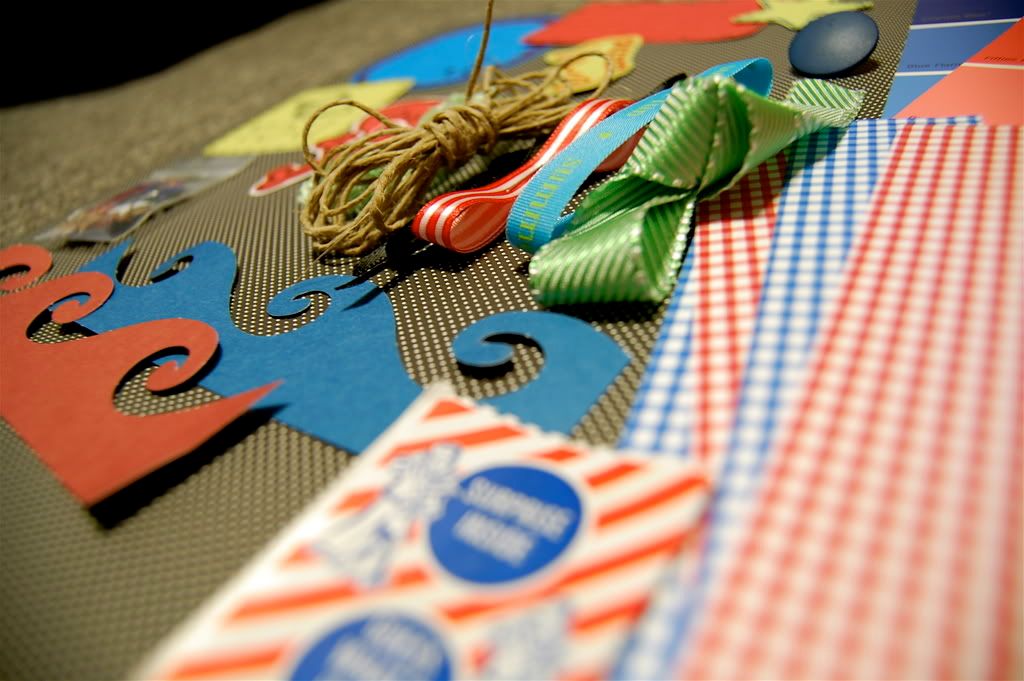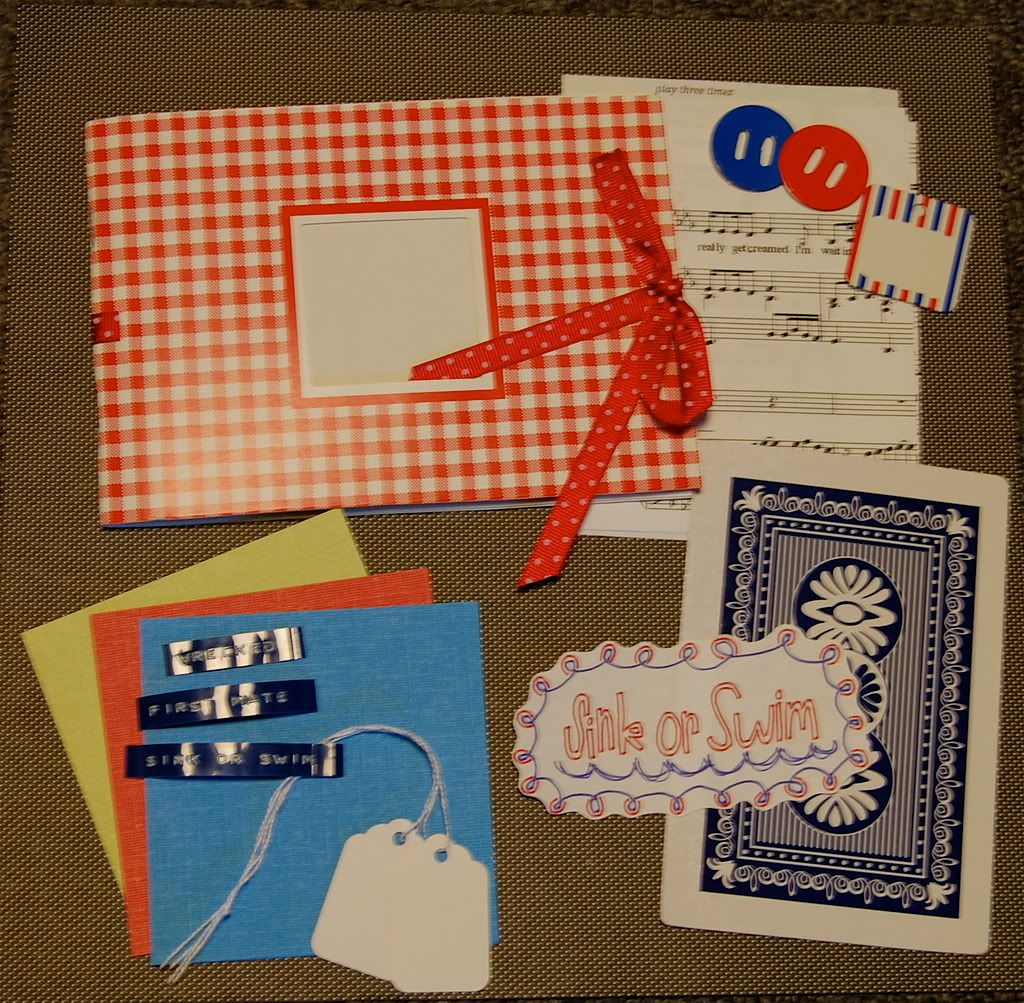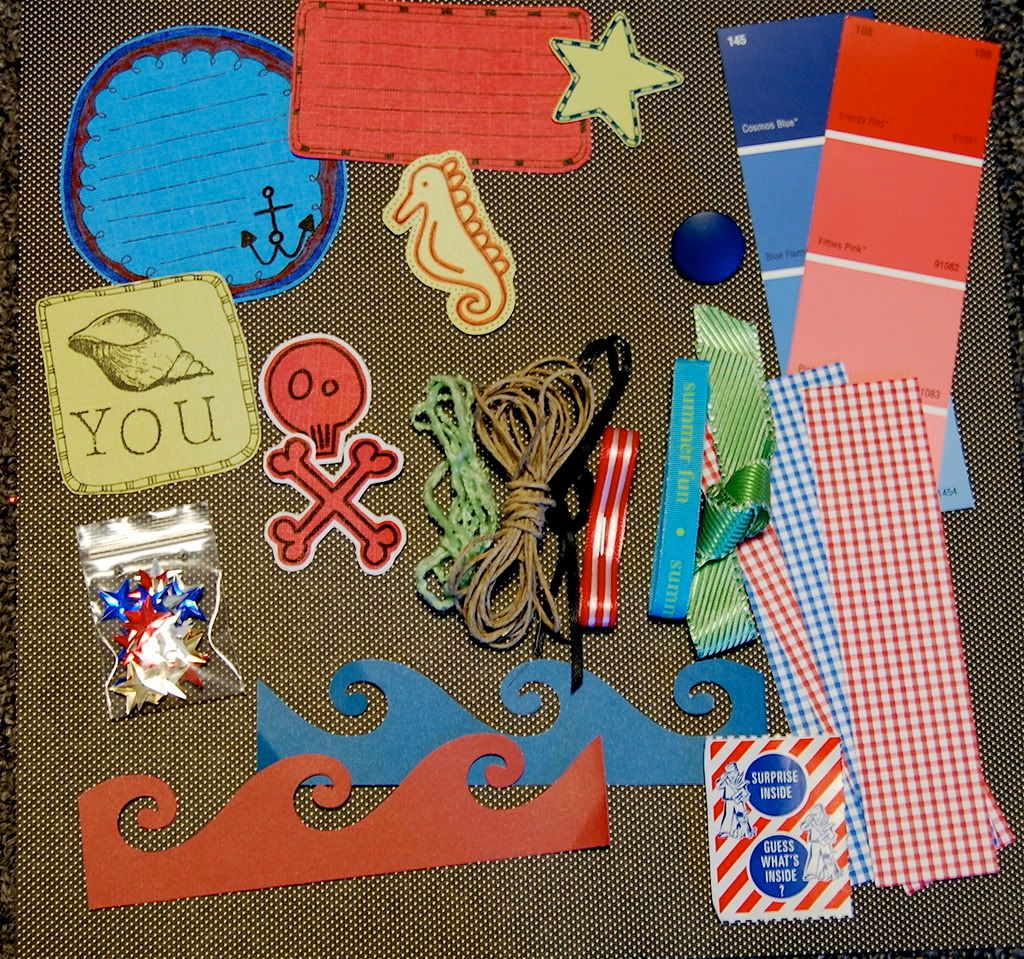 This Mini Album kit includes:
a red gingham mini album
DCWV mat stack papers
sheet music
a giant playing card
chipboard tag and buckles
string tags
Maritime phrase labels
hand-doodled text boxes by me
hand-doodled shapes by me
6 different types of ribbons and fibers
paint swatches
gingham paper strips
Cracker Jack label
reversible waves
large blue button
metallic star embellishments
WOW!
I will randomly select a winner on Tuesday night somewhere between 6-9 so get your comments in!