Here is an entry to one of my art journals from forever ago. I used a brochure from our vacation spot for the layout!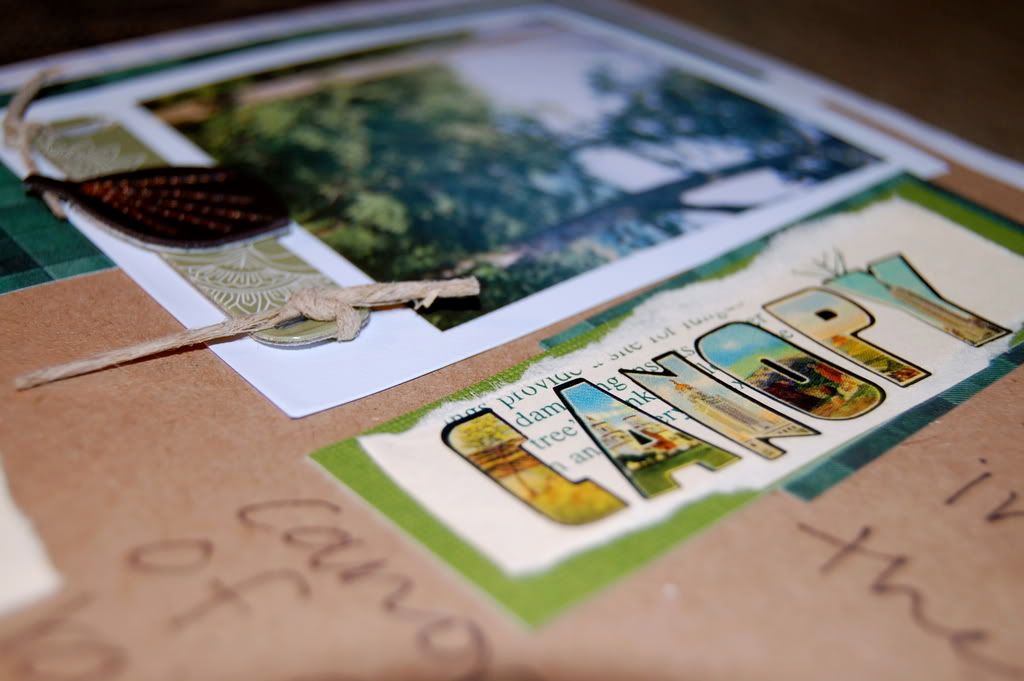 (random paper scraps, brown paper bag, Sharpie fine tip, Leatherettes stickers from Joleé, Target Dollar spot chipboard tag, hemp twine, Paper Studio vintage destination sticker letters, clear stamp, black ink, date stamp, nature brochure, Polaroid photo)
A Breaking Dawn cardI made for my friend Rach! I gave it to her when we went to the Breaking Dawn release at midnight and it was fabulous. AS WAS THE BOOK! I finally finished it by the way and it was NOTHING like what i pictured. I won't give anything away in case you haven't read it but OH MY GOSH. And not to mention I'm still in love with Edward. my roommate calls is OCD Obsessive Cullen Disorder. :) Love. And thinking about having forever makes me happy too.
And HERE is a sneak at something I actually DO have completed but will have pictures up VERY VERY soon. I have so many craft happenings i can hardly CONTAIN myself!