Well my new little business made its debut on Saturday and it was a mild sucess!
Craftcake Designs
was set up at a sale in Monticello this past weekend and i sold some jewelry which was SO much fun! I can't wait to expand my store! I have big plans for products and packaging ideas that i can't WAIT to try out! I think starting the etsy is going to be a big adventure, but I'm ready to tackle it! Gotta try before i know if i can do it! :)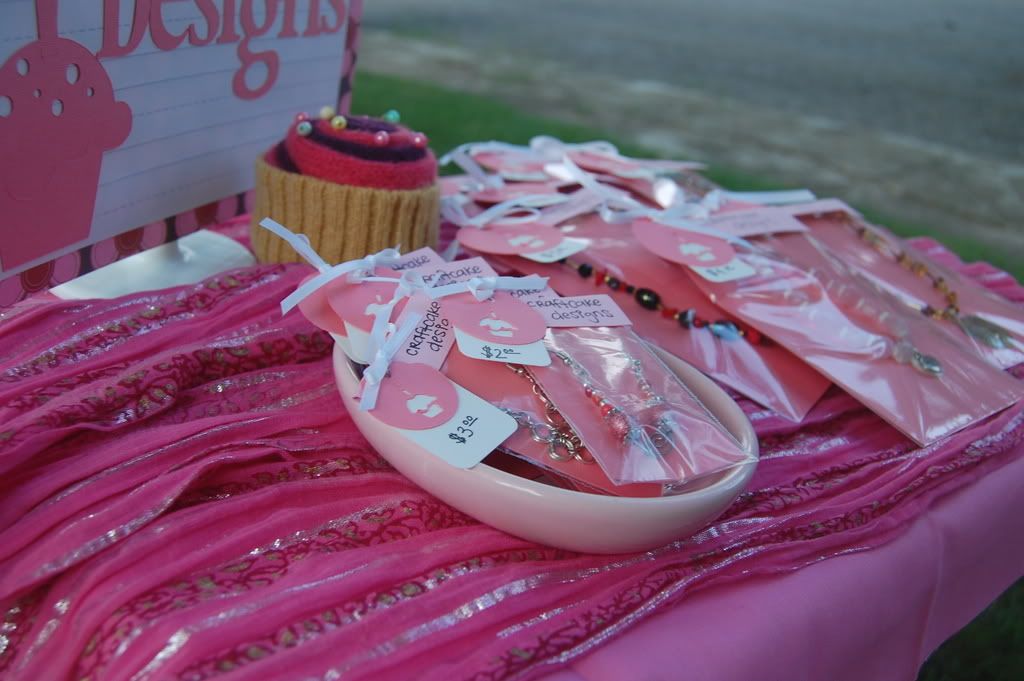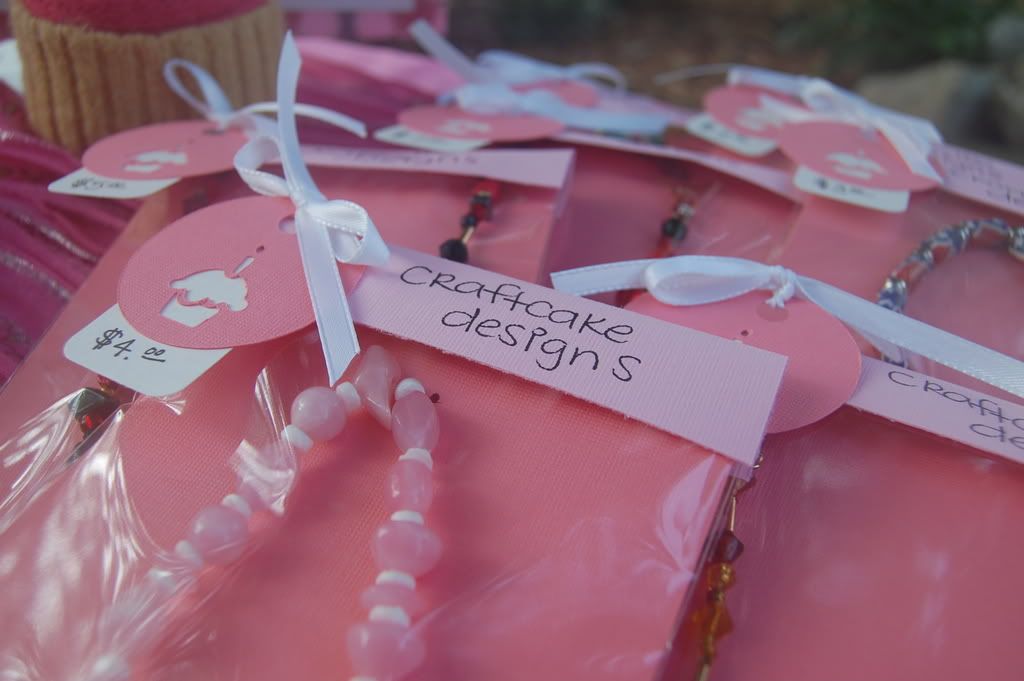 I was very proud of the packages that i whipped up and I'm ready to improve them. I also want to branch out to paper products too! But this now means that the cricut cartridge i borrowed to make my tags, i have to BUY! hahaha. Its the doodlecharms cartridge. lol. So that will be an investment!
I DO have lots and lots of pictures of layouts and The Art is Found and Paper:08 and etc etc etc to post, but i have to get my laptop back tomorrow to edit them! YAY! Big plans! Hope i get my online store up and running soon i can get to work!