I went very minimalist this time with my Paper:08 layout. I'm not sure if i like it or not...i mean. its good to switch it up. But i can't pull it off like a lot of people can. But it sure does add interest to my book! (which is growing so much by the way! I think you can click the image to enlarge the text if you can't read it.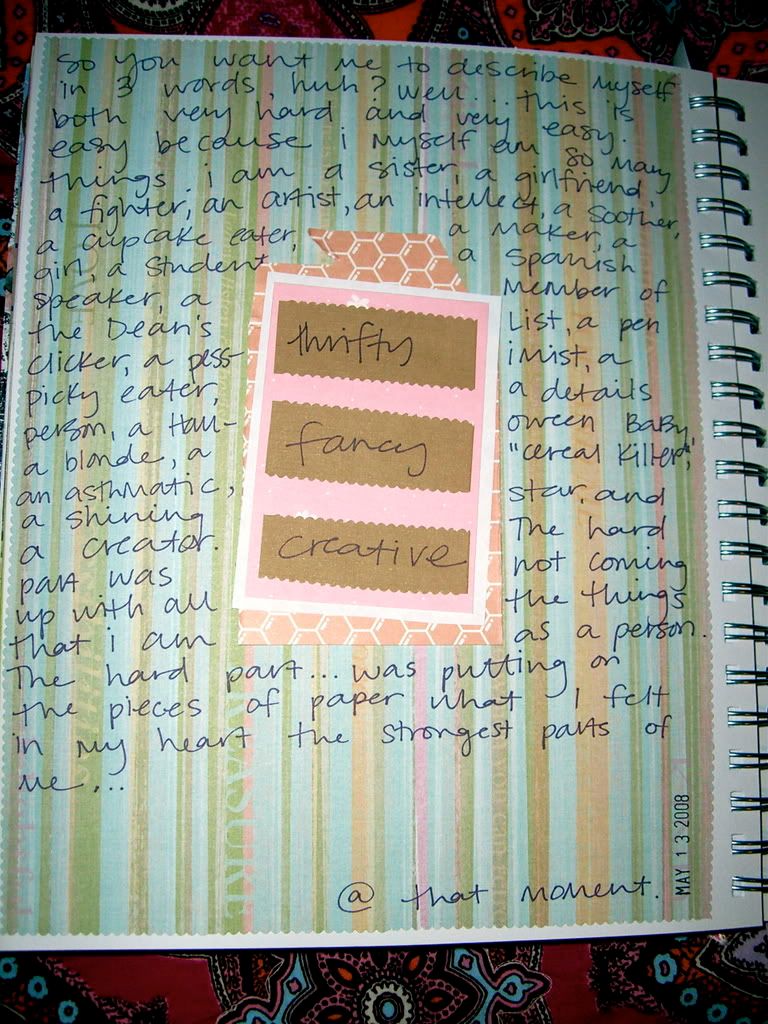 (single sheet pattern paper, Twinkies Box packaging, random paper scraps, scallop edge scissors, Sharpie fine tip, ink, date stamp)
trying to decide what I'm going to do with my week crafting-wise.
I think I'm going to start by buying like...a TV tray thing to craft on in my room. Now that I'm home from college, I don't have a desk in my room to craft at. I need something with a hard surface that's not the floor.
Plus i need to inspiration book/art journal more. And catch up on Art is Found. I need to get some layouts done that are just random ole layouts and not for a "reason"... what do you think?
If anyone has found anything especially inspiring lately, I need to see it! I need something to spark my interest and creative brain! I need something fresh and exciting to flip through or look at online to get me goin again. So if anyone knows any great sites or blogs or articles or anything like that, let me know! Have a good night girls!