For your viewing pleasure: the contents of my purse and book bag! I stole this idea from Elise although i saw some people doing it for fun on Flickr and I've been meaning to post about it for awhile now.
Purse: Ivory quilted side shoulder bag from For Love 21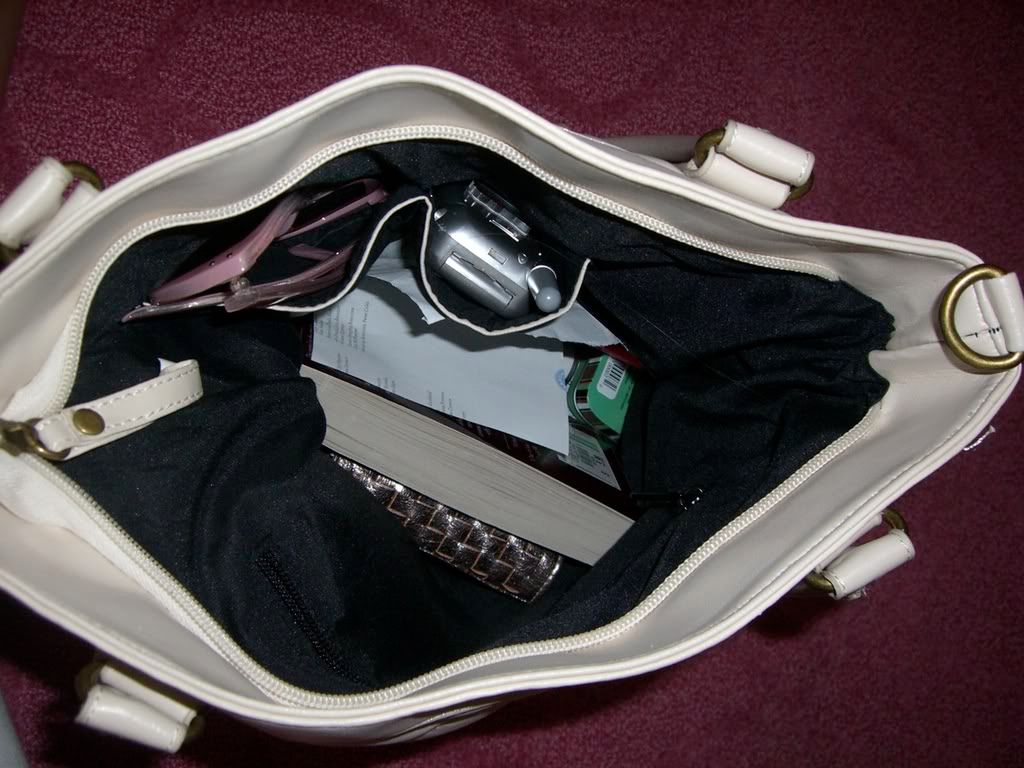 wallet, tylenol extra strength, pen, hair clip, clipping from kiosk, Garnier Fructis coupon, Diary of Anne Frank, post-it notes with chicks on them, Werther's Originals, cell phone, Chapstic strawberry flavor, tin with yoga girl on it, starlight mints, Albuterol inhaler, snazzy sunglasses, tiny bottle of water, checkbook.
Book Bag: khaki canvas and leather messenger bag from L.L.Bean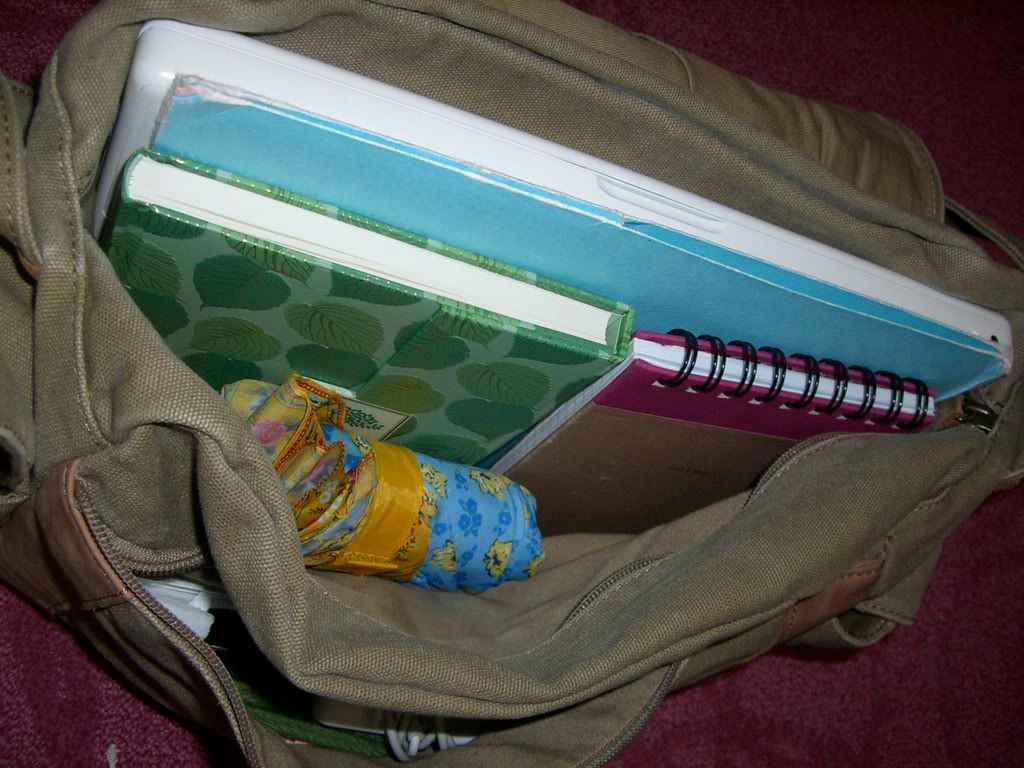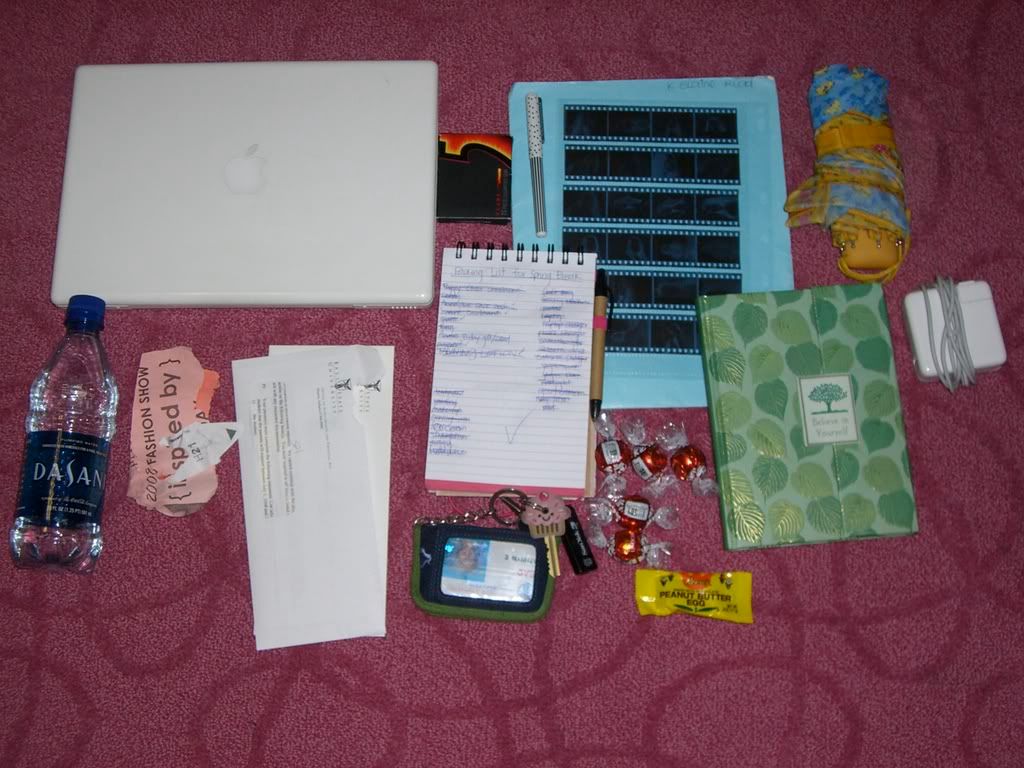 macbook named Miley, Wrigley's 5 gum, pen, folder with assignments, self-developed negatives, umbrella, laptop charger, inspiration journal, Lindor truffles from lunch, smashed Reese's peanut butter egg, keys and ID, to-do list notebook, campus mail, clippings from kiosk, Dasani water bottle
And uh... just take a look at this desk of mine right now. Scrap central. Why, Clutter! So nice of you to join me! Looks like the makings of a new mini book if you ask me.