The prompt this week was to think about a piece of advice you have recieved or given and talk about whether you want to take it or leave it. My piece of advice was from my mother.
I was supposed to go to Alabama the week after Spring Break to visit my family and spend time in the South. I didn't get to go last year and I really miss all of my family down there. I had everything worked out until my Printing Professor said we have a huge screen printing project due that week, therefore: no Alabama. I was upset and pissed off and I cried about it. I called my mom and all she said was:
"Don't cry about it, what's done is done."
at first i thought that was HORRIBLE advice. I'm going to cry as much as i want to thank you. But lately I've noticed that I've been trying to keep my mind off of it and think happy things. I think...subconciously...i took my mom's advice even though i didn't want to.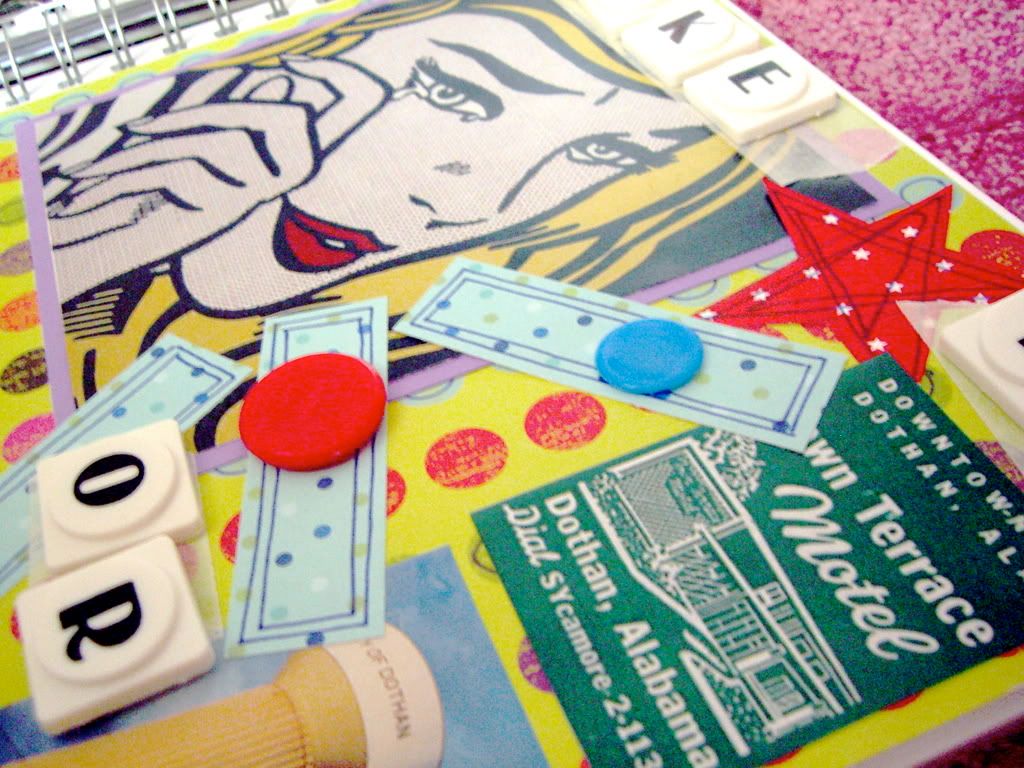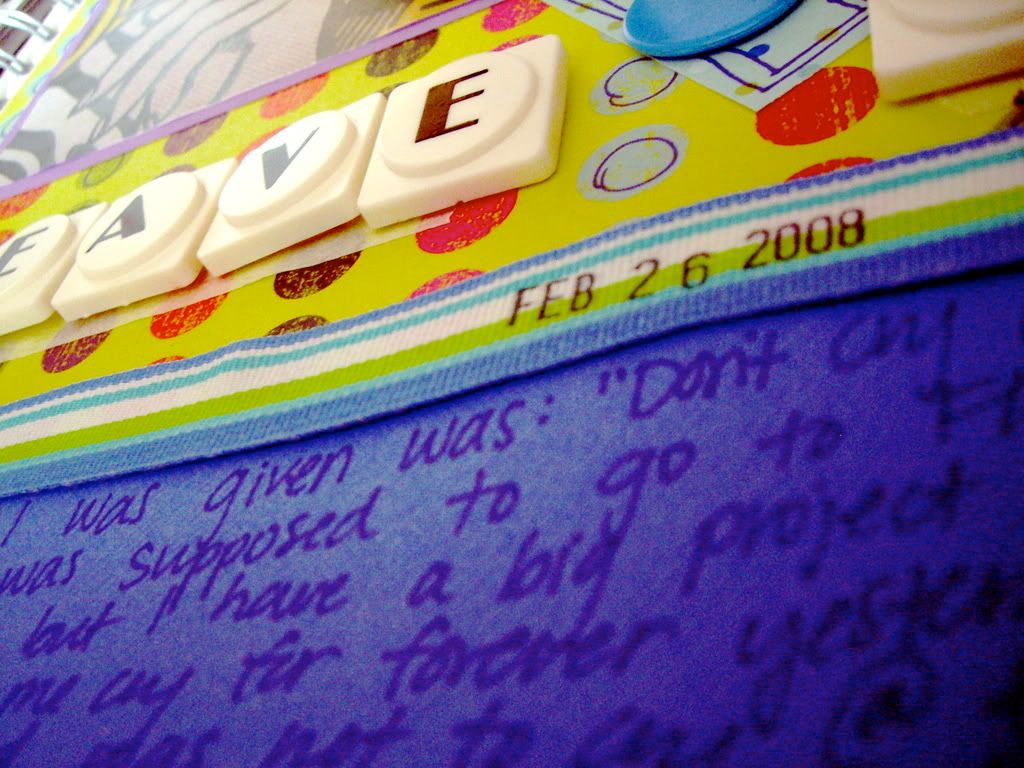 This page was long to make. Good Greif. I got inspiration from
this site,
i loved it and decided to adapt it to what I was doing.
(single sheet paper studio paper, random scraps, Sharpie, collected images, old Game pieces from Word Up and Tiddly Winks from thrift store, 3D Glue Dots, grossgrain ribbon, Basic Bolds papers, ink, date stamp)