This is my Paper:08 this week! Oh man...this is the quickest I've ever completed one. THE DAY OF! We were supposed to channel color and describe our relationship with color. Perhaps photograph the colors in our day and life. My take on it was to choose my most dominant and powerful color in my work. Red! Which also happens to be my favorite color as well. I'm super extra proud of this one because I'm not normally into the raw repitition of ephemera...but i did it! I love trying to things!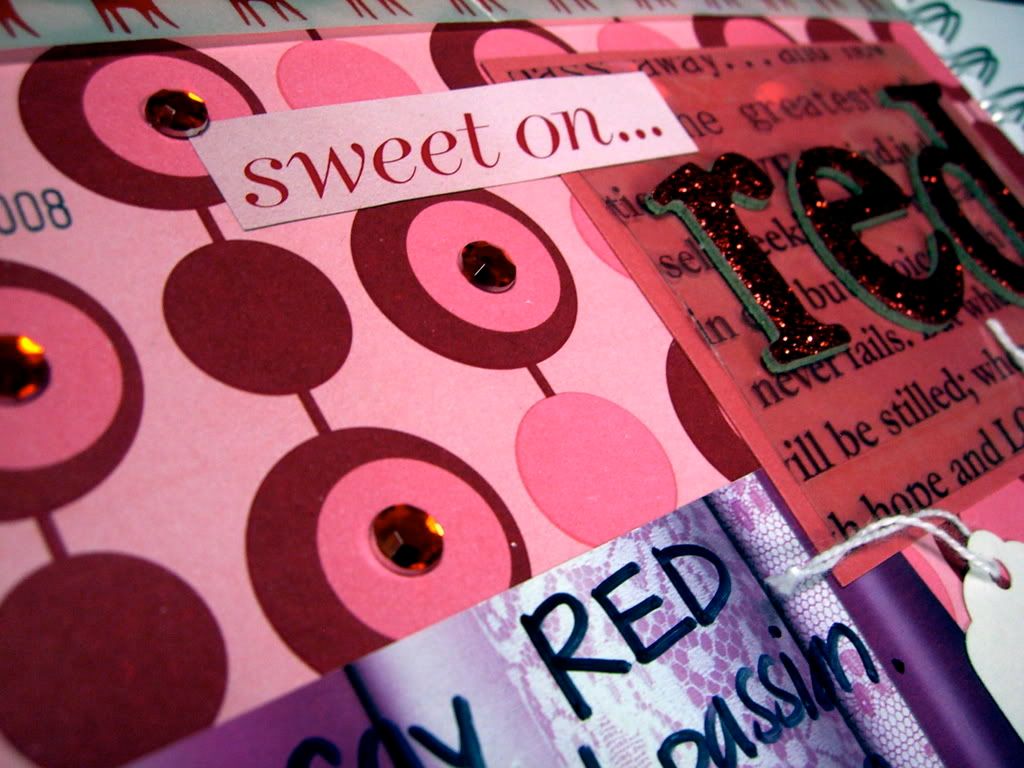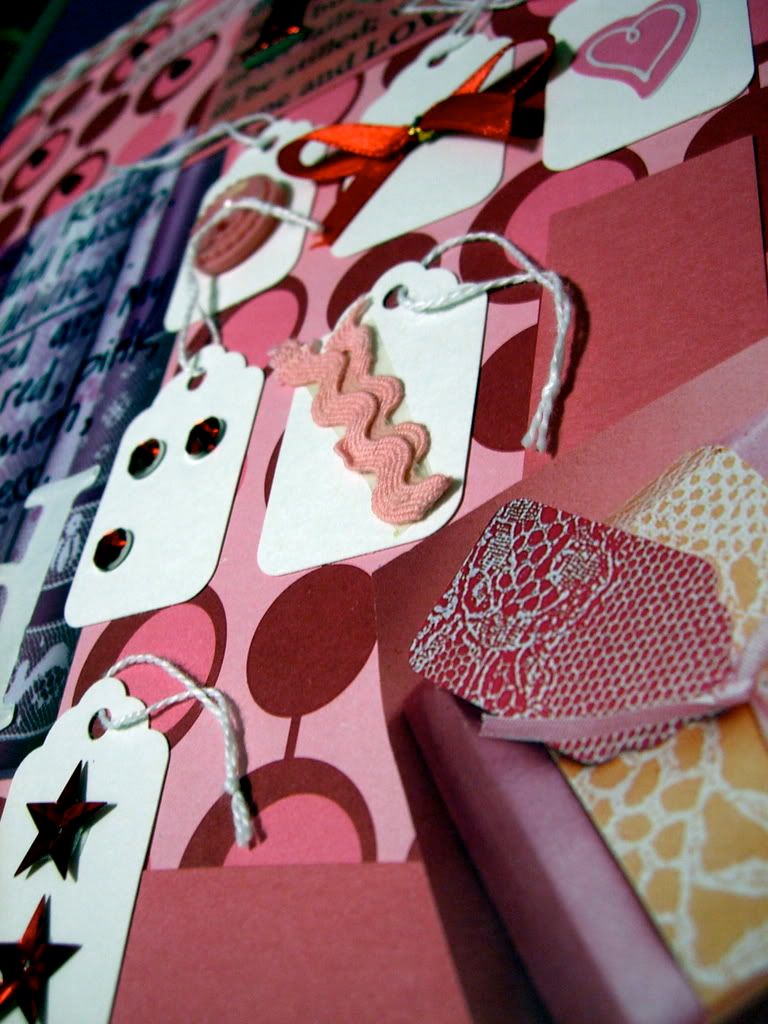 (paper Christmas ribbon, magazine cut outs, Make It Possible Hobby Lobby glitter letters and backing, transparent scrapbook layover, scrap pack salmon paper, generic string tags, Target background paper, JoAnn's ruby jewels, Marcella heart sticker, Christmas bow, vintage button, pink rick rack, metallic stars, and date stamp)
I did these beauties over the weekend with Rachel! They belong to my ever-growing altered book. The love page was originally supposed to be my egyptian page, but it looked more inviting than looming so i added hearts and a love note form my boyfriend. :)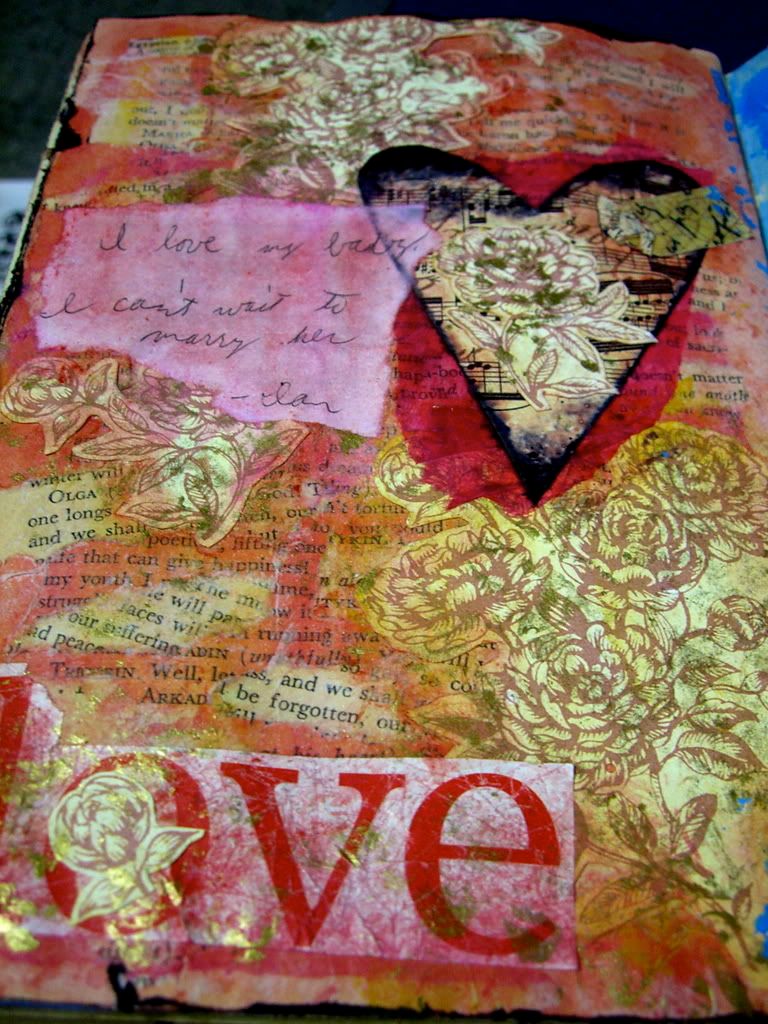 The blue page is made by sanding an image of the shoes and crayon and folding the page over to make a triangle. I like this just because its different.
(dye cut images, magazine words, joAnn's sticker words, cut outs from an old dictionary, acrylic paints, flowers from old mystery scrapbook paper.)